Collective Worship Themes
Collective Worship Team
We have a group of Y2 children who help plan, deliver and evaluate Collective Worship.
Current Collective Worship Theme:
This half term we are exploring Peace and advent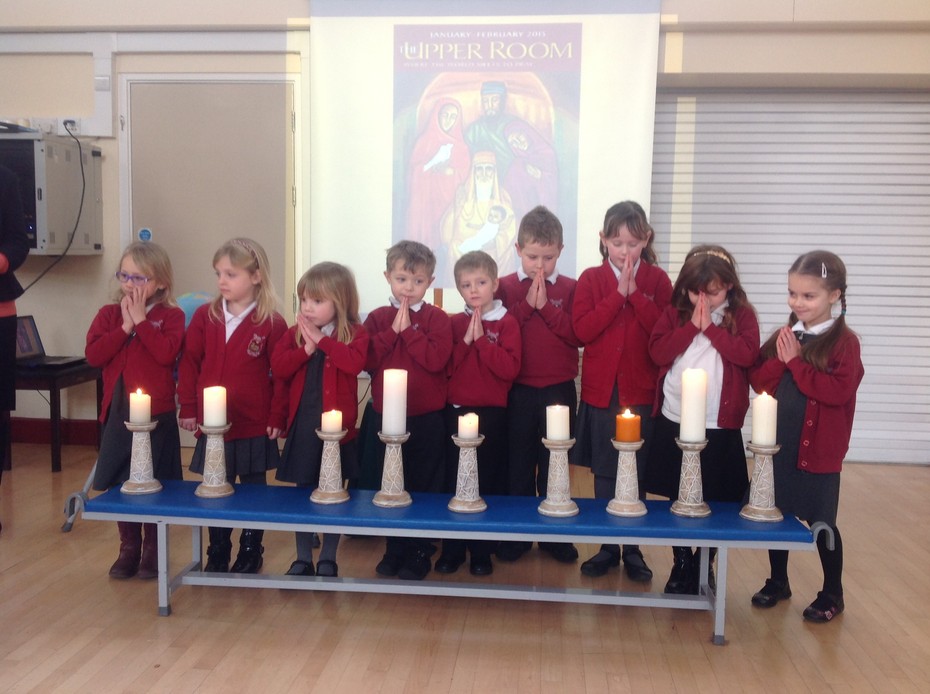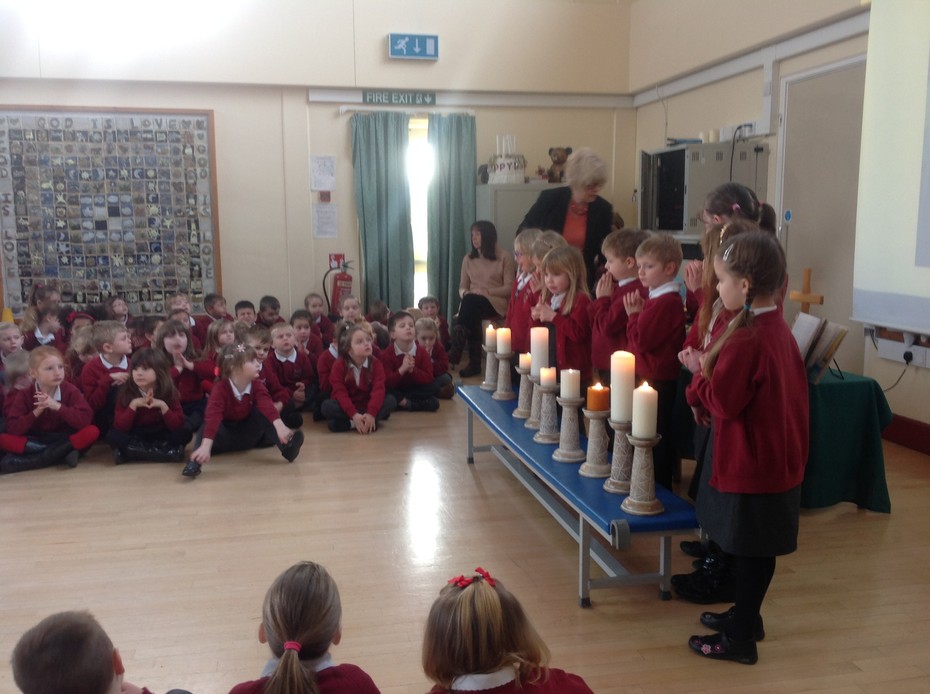 Blessing our Classroom Candles during our Candlemas Collective Worship
Things to talk about at home:
Click on the links in the Values boxes below for a sheet of ideas to talk about at home.
Interactive Bible Stories:
This link will take you to a website with several interactive Bible Stories for children:
Each half term a different class plans and leads Collective Worship.
November 2017
Robins led worship reflecting on PEACE
Friendship
Bible Stories to share:

Ruth and Naomi- Ruth 1
David and Jonathan- 1 Samuel 18-20
Through the roof- Mark 2 1:12
The Good Samaritan-Luke 10:27
Peace
Bible stories to share:
David and Goliath
1 Samuel Chapter 17
Jesus Calms the Storm
Mark 4; 35-41
click below for an interactive version
Respect
Bible Stories to share:
Moses and the Burning Bush-Exodus 3,4
The Children ion the Temple
The Good Samaritan-Luke 10:27
Honesty
Bible Stories to share:
Joseph and his brothers Genesis 37: 17-33
Zaccheus Luke 19: 1-10
Jacob and Esau Genesis 27 1-40
Honesty Home/School Value Sheet
Perseverance
Bible stories to share
The Widow who never gave up-Luke 18:1-8
Daniel in the Lions Den
Daniel 1 1:7
Creativity

Bible stories to share:
The Loaves and the Fishes
The Creation Story
Noah's Ark