Collective Worship Themes
Collective Worship Team
We have a group of y2 children who help plan, deliver and evaluate Collective Worship.
This term our team are: Logan, Jonny, Emily and Bethany with Oscar our Collective Worship Owl!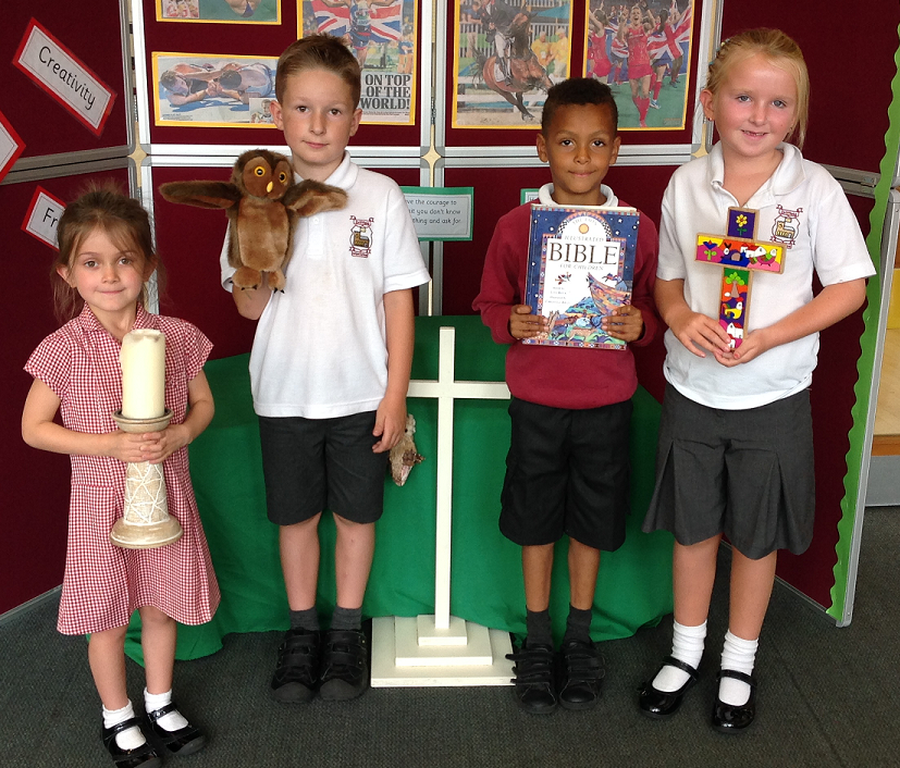 Current Collective Worship Theme:
This half term we are exploring Lent and Easter we are also finding out about the life of Nelson Mandela and thinking about the value Respect
The Lost Sheep interactive version
Noah's Ark interactive version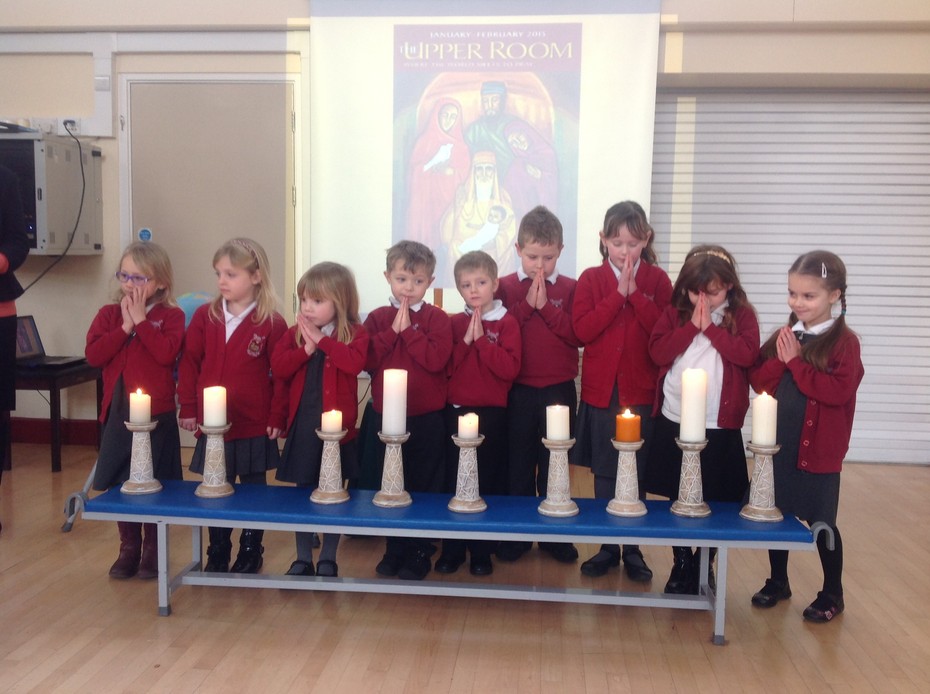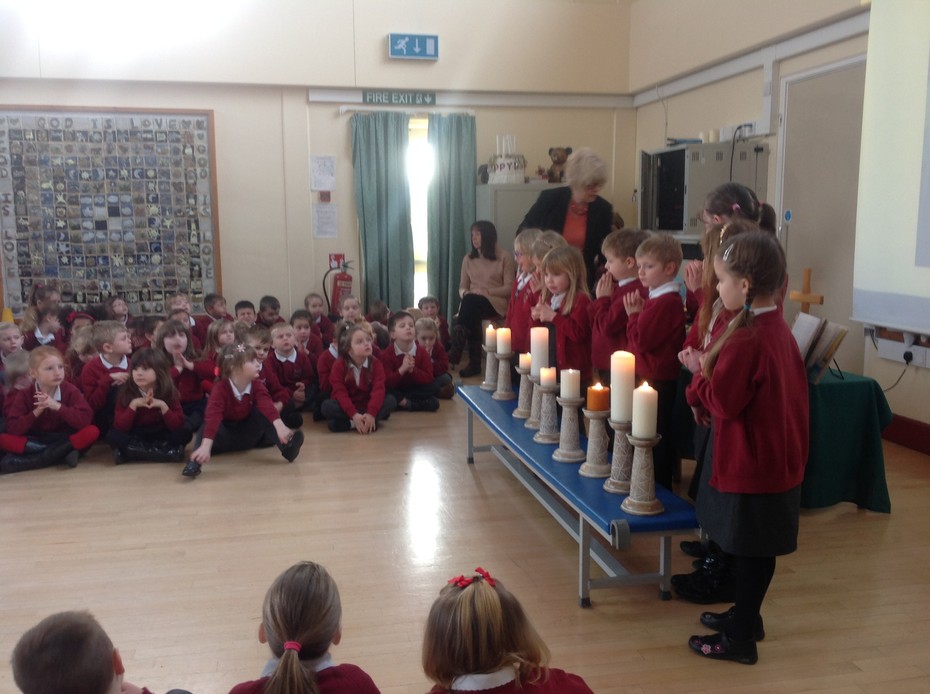 Blessing our Classroom Candles during our Candlemas Collective Worship
Things to talk about at home:
Click on the links in the Values boxes below for a sheet of ideas to talk about at home.
Interactive Bible Stories:
This link will take you to a website with several interactive Bible Stories for children:
Friendship
Bible Stories to share:

Ruth and Naomi- Ruth 1
David and Jonathan- 1 Samuel 18-20
Through the roof- Mark 2 1:12
The Good Samaritan-Luke 10:27
Peace
Bible stories to share:
David and Goliath
1 Samuel Chapter 17
Jesus Calms the Storm
Mark 4; 35-41
click below for an interactive version
Respect
Bible Stories to share:
Moses and the Burning Bush-Exodus 3,4
The Children ion the Temple
The Good Samaritan-Luke 10:27
Honesty
Bible Stories to share:
Joseph and his brothers Genesis 37: 17-33
Zaccheus Luke 19: 1-10
Jacob and Esau Genesis 27 1-40
Honesty Home/School Value Sheet
Perseverance
Bible stories to share
The Widow who never gave up-Luke 18:1-8
Daniel in the Lions Den
Daniel 1 1:7
Creativity

Bible stories to share:
The Loaves and the Fishes
The Creation Story
Noah's Ark