Operation Christmas Child
We have supported Operation Christmas Child since 2014 and are now a collection point for the local community to drop of their boxes. The children love to be part of this project . Keep reading to see how well they do.
Another successful year for Operation Christmas Child as the children filled 71 boxes with small gifts to be sent around the world to children living with the results of war, poverty and famine. They were inspired by a film showing the delight on the children's faces as they received last year's gifts. They formed a human chain to pack the boxes into the van and they waved them on their way. 'We feel just like Santa's elves, it's amazing'.
Following the success of last year's collection we joined with Church to fill over 85 shoe boxes that were sent overseas to refugees not lucky enough to receive other presents this year. We really enjoyed watching a DVD of children opening the boxes we sent last year!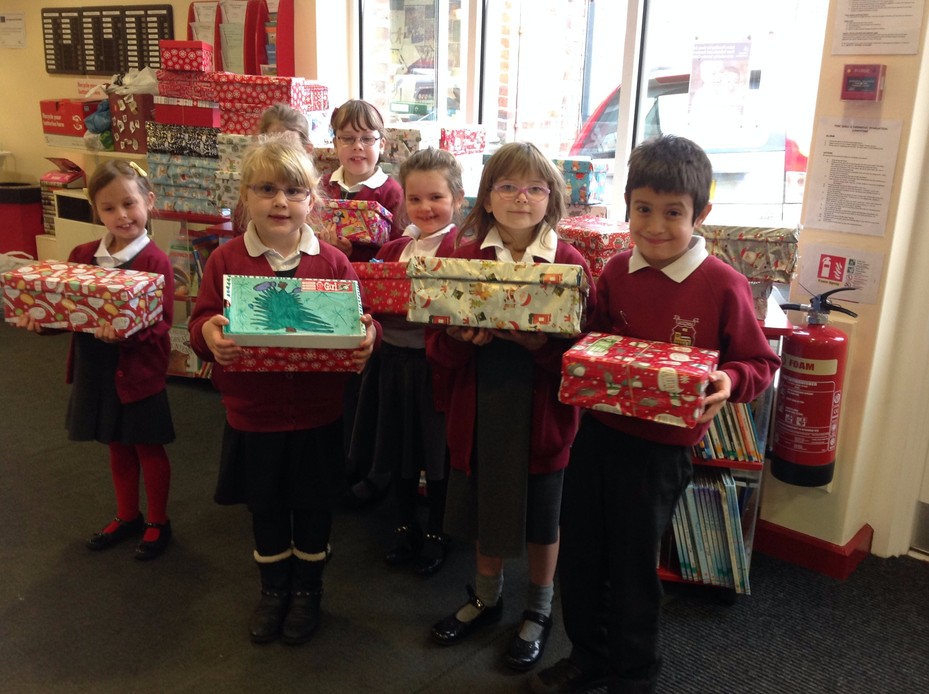 This November we were very busy packing shoe boxes as part of the Operation Christmas Child Campaign. A van came to school and we helped pack the 60 boxes we had filled with gifts to be given to children who would otherwise not receive a gift this Christmas as a result of war, poverty or famine. The shoe boxes will be taken to Churches overseas where they will be distributed to children in need.
Thank you to everyone who made this possible.
Here are some pictures of children around the world receiving their gifts in previous years.