Collective Worship Leaders
We have a group of Year 2 children who help plan, deliver and evaluate Collective Worship. The children apply for the roles and are interviewed for others. The meet with the headteacher, vicar and values governors to discuss worship and share ideas for improvements.
3 children from each of our Year 2 classes are appointed as Worship leaders each year. They help out with daily whole school worship by setting out the worship table, greeting our school community as they enter worship, leading the gathering and sending elements of worship, leading prayers and anything else that is appropriate.
The children also plan and lead whole school worship regularly
Our current Worship leaders.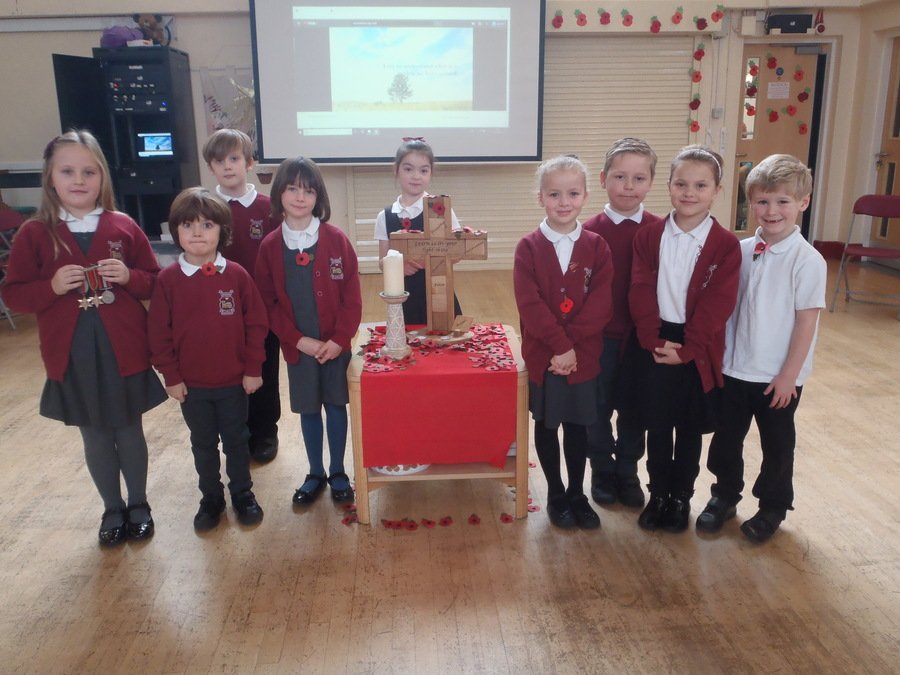 Remembrance Worship
Our Collective Worship team planned and led Remembrance Worship this year. They incorporated an appropriate gathering and sending prayer and very carefully chose music to help the children reflect as they entered worship. They planned an interactive service with questions for the rest of the children as well as a couple of inspiring video clips. The children all wore poppies and sat in the shape of a poppy before standing to take part in a minutes silence.
The children as they listened to the Last Post and honored a minutes silence.