Project possible is an attempt to climb all 14 Himalayan mountains over 8000m in just 7 months. Nims is an ex Gurkha and Special Forces soldier who really cares about mental health, child poverty and getting people to push their boundaries and build resilience. He received an MBE in 2017 for breaking 3 world records for scaling Everest, Lhotse and Makula in just a few days.
We have asked the children to find out lots of fascinating facts, find pictures and challenge themselves. Over the course of his journey Nims will film live coverage on ascents where possible. When children have brought work in, a picture of the project has been sent to Nims who often replies!
Here are some pictures of the work sent so far.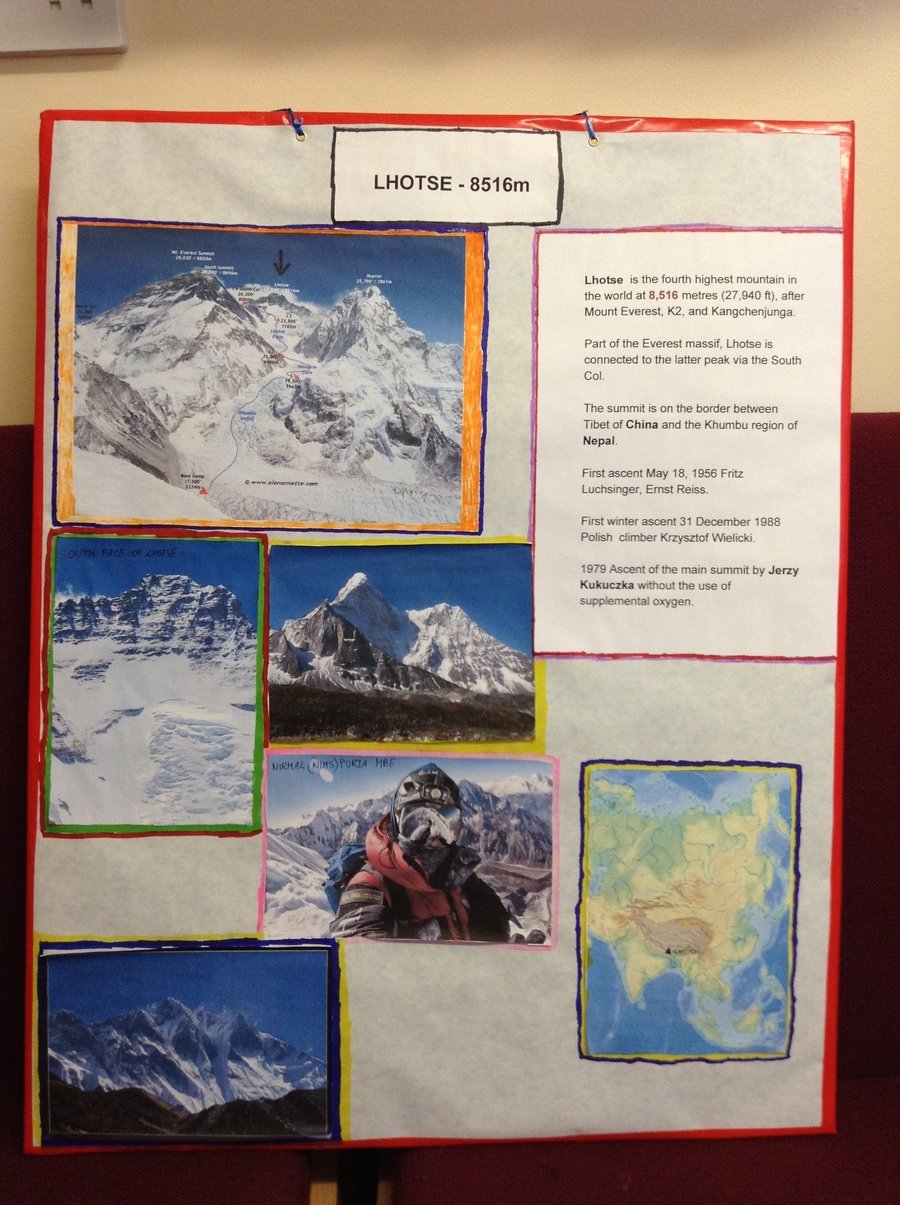 Nims has also put Mrs.J in contact with a school in Nepal where we can hopefully link together and share our understanding and projects.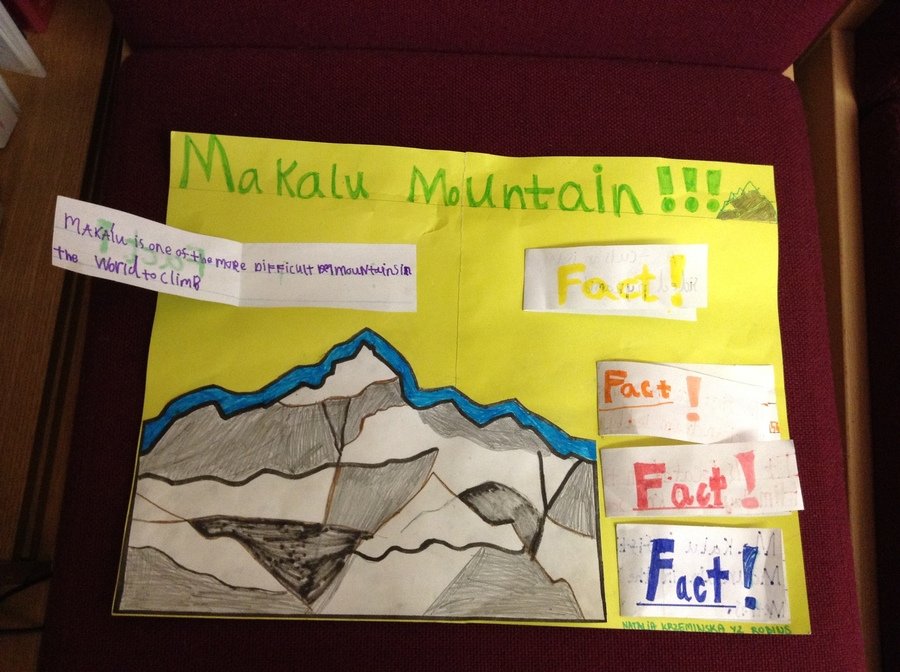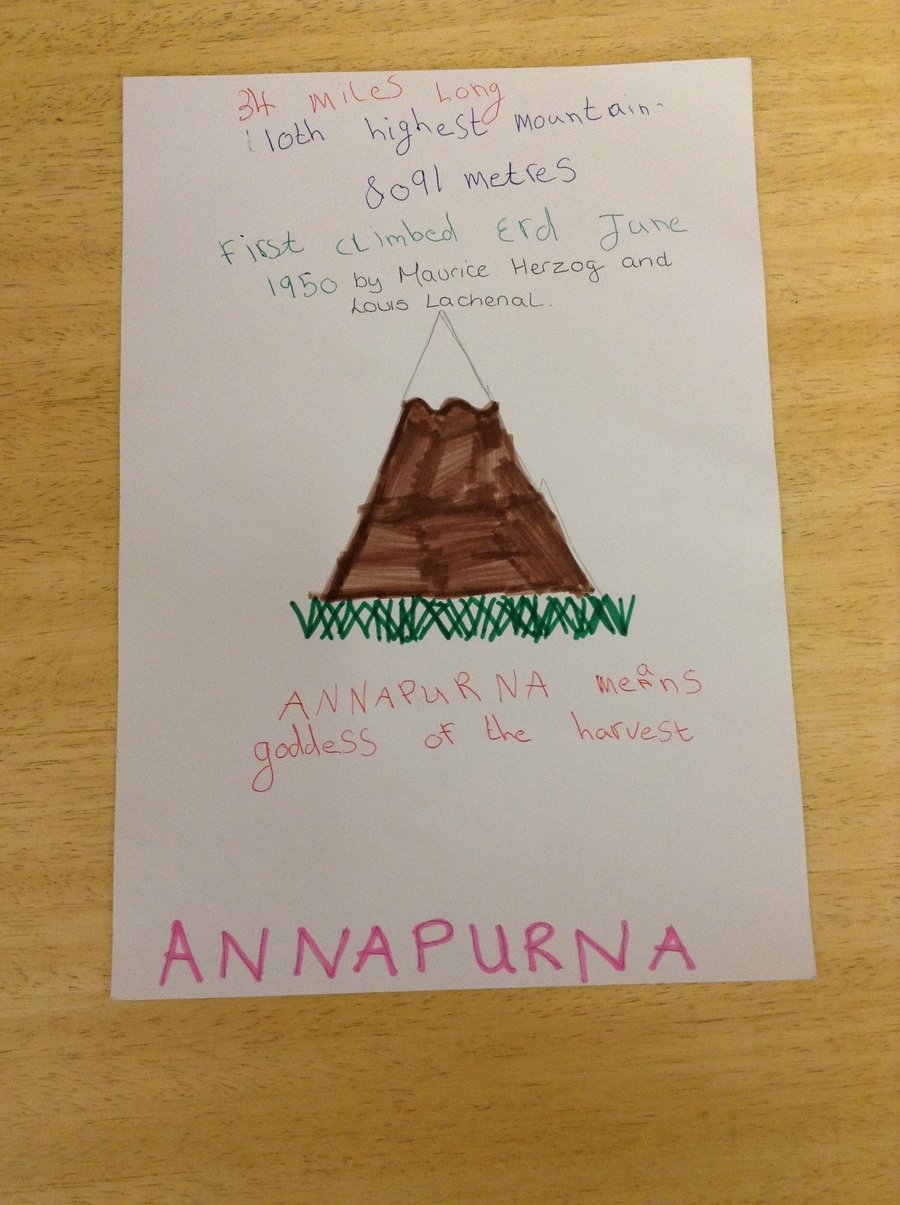 23rd April.
Successful summit attempt by Nims and his team of the most dangerous mountain in the world - Annapurna! We have some great projects coming in about the Himalayas.
More amazing projects have come in! This model of Everest in fabulous! So much detail. Nims loved it!