At science club on week three we went to Kingsmill and we did a bug hunt, pond dipping and made a rainbow nature chart.
In week one we made bubble blowers and experimented blowing bubbles on different surfaces.
See the photos below.
At Science club we made bracelets using special beads. The beads appear to be white but once you go out in the sunshine they change colour. This shows that you may need to apply sun cream.
We also made popping rockets using water and alka seltzer tablets. The rockets flew high into the air making a popping sound. This surprised some of us.
We also made balloons inflate by using vinegar and bicarbonate of soda.
We had a lot of fun tonight!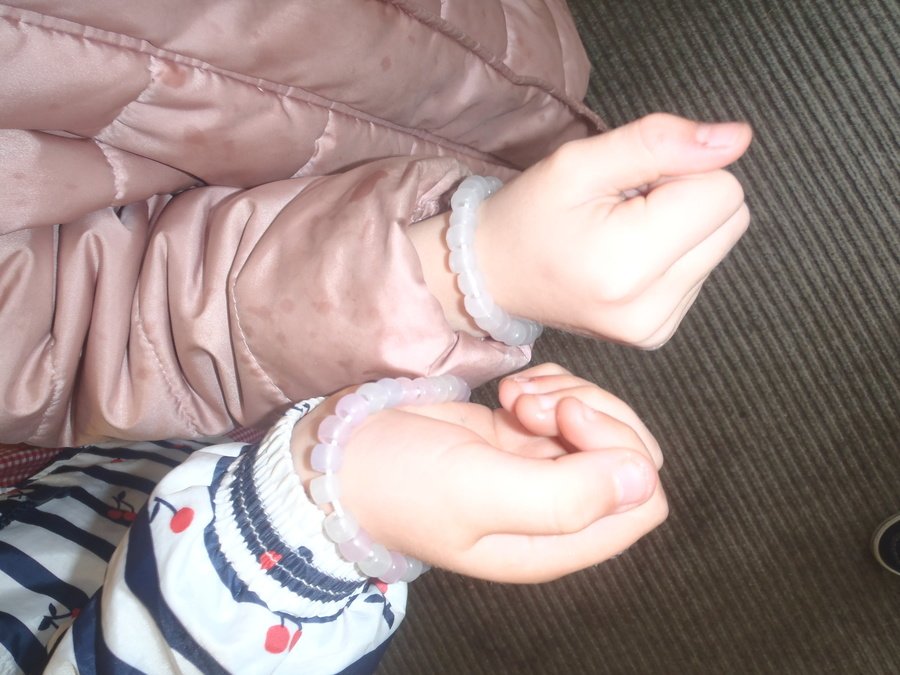 Cooking Crew 2018/2019 Recipes
Star Tarts with a side salad
Ingredients
Puff pastry
Tomato puree
Mozzarella cheese
Beef tomato
Ham
Pesto
Mixed salad items in season
Method
Pre heat the oven to 220 o
Roll out the pastry
Using a cutter cut out the shapes and place on a tray
Spread tomato puree onto the top
Cut up the ham and tomato and mozzarella cheese and place on top of the pastry
place in the oven and cook for around 10 -15 minutes until the pastry is golden in colour
Whilst they are cooking prepare the side salad
Oatmeal raisin biscuits
Ingredients
100g raisin
150ml vegetable oil
200g golden caster sugar
1 large egg beaten
1 tsp ground cinnamon
1 tsp vanilla extract
140g plain flour
1/4 tsp bicarbonate of soda
300g oats
Method
Heat oven to 180c and line trays with parchment paper
Pour 50ml of boiling water over the raisins and leave to soak for 20 minutes
When complete drain the reserved liquid
In a bowl mix together the oil ,sugar. Gradually beat in the egg with the reserved water from the raisins, cinnamon and vanilla extract
Sift in the flour ,bicarbonate of soda and a pinch of salt
Finally add the flour
Drop heaped tbsp of dough onto a baking tray well spaced apart
Bake for 12-15 minutes until golden in colour
Chocolate chip buns
Ingredients
6oz self raising flour
60z margarine
6oz caster sugar
2 eggs
baking powder 1tsp
1 bag of chocolate chips
Method
Pre heat the oven to 180oc
Place bun cases into a tray
Mix the butter and sugar together until golden in colour
Add the beaten eggs slowly
Add baking powder and flour and chocolate chips. When mixed place in bun cases and bake for 15-20 minutes in golden in colour
Sticky blobs
Ingredients
6oz margarine
8oz self raising flour
5oz sugar
pinch of salt
1 egg
drop of milk
jam /lemon curd to taste
Method
Heat oven to 150c
Rub the margarine and flour into breadcrumbs
Add the sugar and salt to the mixture
Add the flour
Beat the egg and milk together and slowly add to the mixture
Roll into balls and place on a greased baking tray
Make a dent in the blob and add the jam/curd
Bake for around 10-15 minutes until golden
Sun dried soda bread
Ingredients
250g plain flour
250g seed and grain flour
100g porridge oats
1tsp bicarbonate of soda
1tsp dried thyme
25g butter
85g sun dried tomatoes roughly chopped
475ml buttermilk
Method
Heat oven to 200c
Mix the flour,oats and bicarbonate of soda and thyme in a bowl
Rub in the butter
Add the chopped tomatoes
Pour in the buttermilk and use a knife to make the dough
Using floured hands roll a piece into a ball when on the baking tray mark a cross on the top of the bread dough
Bake until golden on the top , test by tapping the base of the bread bun
Cooking Crew
Cooking Crew is on a Tuesday evening and is run by Mrs Edeson, Mrs Jackson and Mrs Try. The children attend for 5 weeks at a time and cook lots of wonderful things. They learn new skills and always have something yummy to take home for tea! Click on our page link to find some delicious recipes!
click on this link to find the recipes the children cook each week:

Crafty Kids
Runs for 5 weeks each term on a Monday night. It is for children in Year 1 and 2, they get the chance to do all things creative, paint, model, work with clay, collage.... you name it! If it's creative we do it!
Outdoor Explorers Club
Outdoor club is for Y1 and Y2 children after school on a Tuesday night, we only run at certain times of the year as we do such a lot outside (and it gets dark too early!) We do a lot of different things including; whittling, cooking, fire building and shelter building.
Here are some photos of us enjoying ourselves.
Autumn 2019
Outdoor explorers have been going to Kingsmill woods on a Tuesday 3.30-5.00 and have had a great time!
We will run this club again in the summer term. We have printed out hands, made clay faces and made bird feeders. At school we have cooked on a fire.
Let's Pretend
Our drama club, Let's Pretend runs on a Monday night for 5 weeks each term. The children have lots of fun playing games, miming, acting out stories to name but a few. A great club for developing confidence and team work. The pictures show the children 'Miming Monsters'
We had great fun working together to create jungle animals- can you spot the spider, tiger and giraffe- if you look closely you may even see a crocodile or two.
French Knitting Club
We are now running a French knitting club on a lunch time which is open to children in Year Two, the club is called 'Knit and Natter' The Club is run by Mrs Chapman and Mrs Buckton.
Football Club
Football Club runs every Friday after school from 3.30 to 4.30 for pupils in Y1 and Y2. The club is run by Goal Sports.
Sports Clubs
A range of sports clubs run every Wednesday by First Steps Sports. this is funded by our Sports and PE grant.