17th-18th March 2020
Captain Cook'experience'days at school!
5th March 2020
Turtles World Book Day!
5th March 2020
Starfish Class World Book Day
3rd March 2020
Bedtime Stories and Hot Chocolate night!
Starfish had a lovely time at the woods looking for things that a Bog Baby might like in it's home! We made our pom pom Bog Babies last week, and now they finally have a home!
Turtles went to the woods looking for a Bog Baby having read the book. They made their own Bog Baby and collected natural materials to make a natural habitat for them.
20th December
Christmas Jumper Day! Have a lovely break everybody!
12th and 13th December
The Y1 Christmas party and craft day were excellent! Thank you for all who contributed and came along!
16th November
The children in Starfish have been learning about Growth and Fixed mindsets. Today they had a go at drawing with their toes, writing with their non-dominant hand, building a tall tower of lego without it falling over, and playing the mars bar (milky way) game! They tried to complete this challenges without complaining that they were difficult, and trying to use positive comments such as 'I'm sure if I keep trying I can do this'.
24th October
Thank you for everyone who came to the harvest festival and then joined us on our Welly Walk!
18th October
The Y1 children have enjoyed designing and making houses that will survive a huff and a puff from the Big Bad Pig!
10th October
The Turtles had a great time at Tesco with Becky and Diane. They tasted so many different fruits and veg.
27th September
Starfish had lots of fun exploring Elmswell Farm!
13th September
Starfish have had a brilliant first few weeks settling into Year 1. They've been learning about all things Starfish, and have enjoyed learning new skills whilst making Starfish out of gingerbread dough and clay.
14th May
Year 1 and Foundation had a great time watching the Northern Ballet perform Puss in Boots at Bridlington Spa.
10th May
Year 1 have been exploring the land use around school.
27th March
Starfish had a brilliant day at Elmswell Farm.
26th March
The Turtles had a fabulous day at Elmswell. Farmer John took us on a lovely long walk. We identified a variety of trees and flowers. We saw the five new baby calves that have been born. We did some nature activities in the afternoon. A good day was had by all. Well done Turtles.
14th March - Tesco Trip
the Turtles had a wonderful time at Tesco's. They looked at where different fruit came from and how much it cost. They then compared it with tinned and frozen fruit. After a quick trip to the walk in fridges and freezer they went to try various fruit. They all tried kiwi, strawberries, blueberries, melon, mango and pomegranate.
7th February -WORLD BOOK DAY!
The Year 1 classes have had a brilliant day exploring different books! Everyone looked brilliant in their costumes!
27th February
Dolphins and half of the Turtles class went to Flamingo Land on Wednesday. James was our guide and he showed us around the zoo.
We had a fabulous day and the weather was gorgeous.
26th Feb - Bedtime stories
Lots of children came to the bedtime stories session in their pyjamas. They enjoyed stories read by the teacher and then had a drink of hot chocolate and biscuits.
26th February
Today half of Turtles and the Starfish went to Flamingoland. They had a tour of the zoo and also a session in the classroom looking at classification of animals. The weather was absolutely glorious and we all had a fantastic time. The other half of the year group will be going tomorrow.
13th February
Once again we were invited to Riverhead care home to join some of the residents in a craft afternoon. This is to encourage the residents to socialise and keep fine motor skills sharp and is also beneficial to the children to talk to people much older. They were all quite shy to start with but had a wonderful time making a wind chime, an aeroplane and a valentines card . They even played with the parachute. All the children were very well behaved ..... if a little warm!
8th February
The eggs that have been in our classroom for the last few weeks have finally hatched.. but the animal seems to have vanished! Some of the children have created posters to go around the school to let people know what to look out for! Dolphins class have had a go at creating a friend for Beegu, and Starfish Class enjoyed creating a bed/house out of a giant box that was in their room. It is very exciting in Year 1 at the moment!
6th February
Starfish class had a great time at the woods, searching for Bog Baby and collecting resources to make a Bog Baby habitat.
25th January
The Starfish children have been designing and building a spaceship for Beegu, and alien that we have been reading about!
24th January
The Turtles children went to Kingsmill to collect items for their shoe box habitats for their Bog Babies.. Don't they look great!
15th January
A mysterious egg has arrived in each of the Year 1 classrooms.. what animal could be inside? The children will be exploring all about different animals in their new topic, Animal Puzzle.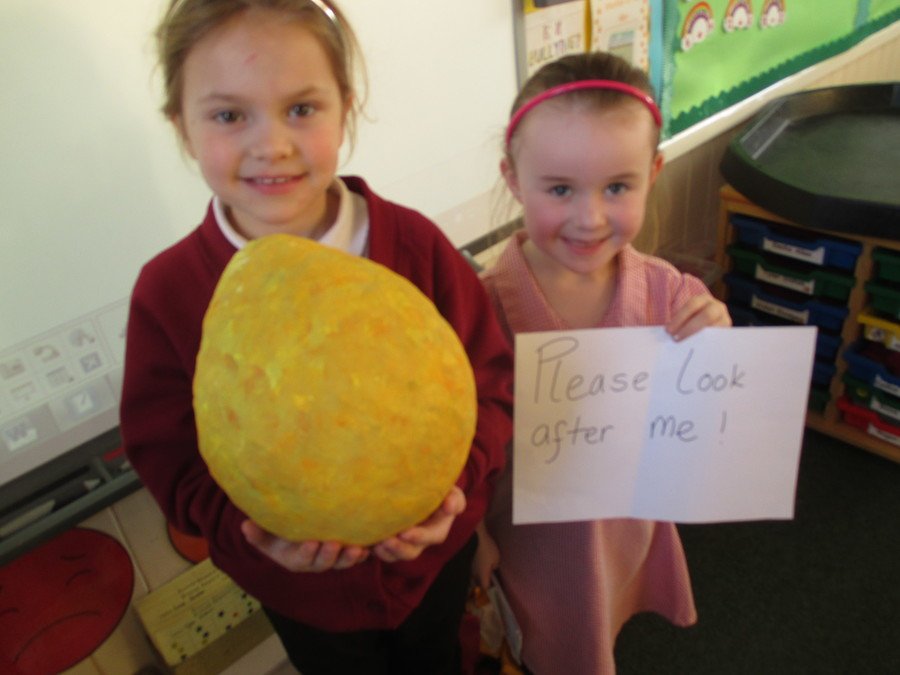 18th December
We all went to the panto in Bridlington today and saw Jack and the beanstalk. All the children and adults had a fabulous time.
17th December
What a great Christmas Party!
14th December
It was lovely to welcome so many of our parents to the craft day. We noticed lots of parents were keen to sew!
11th December
All the Year 1 children went to Hope Central in Malton for the Nativity experience. They traveled back in time and followed Mary & Joseph to Bethlehem. Along the way they met Humphrey the camel, the wise men, King Herod and shepherds.
15th November
The Starfish had a brilliant trip to Tesco!
9th November
The children visited church to see all the poppies in the church that have been produced by all the children in Driffield schools to remember those that lost their lives in WW1 100 years ago.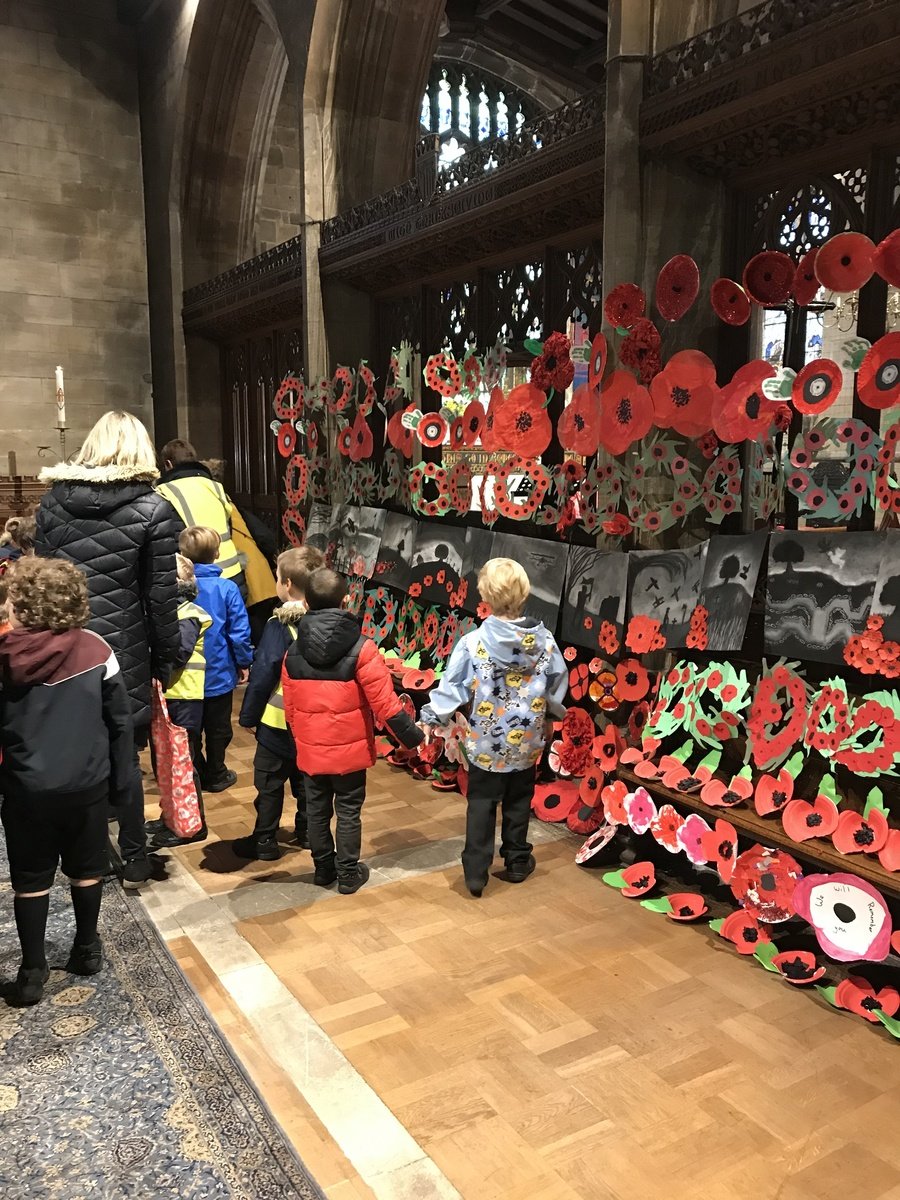 8th November
The children had a great 'Diwali' day learning more about the story of Rama and Sita.
6th November
The children had a great time learning a special Diwali dance with Mrs Vodden today!
26th October
The Turtles really enjoyed a trip to the woods today. We found lots of conkers and acorns. We went to feed the ducks too.
w/b 15.10.18
Another fun packed week in Year 1. The children have been busy making poppies for the service in church to remember the end of World War 1, making xmas cards that will be printed for sale, Children have been busy making Super Veggies and using Bug Club on the computers.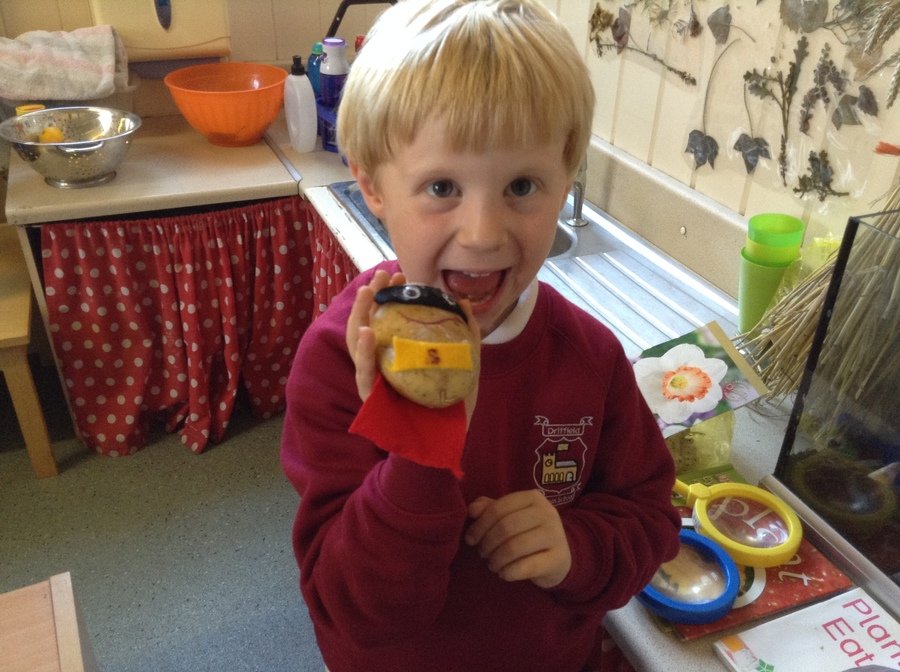 28.9.18
We have had another week enjoying lots of Traction man adventures.. and also a fun trip to Elmswell Farm!
21.9.28
We have started the year by reading the Traction Man adventures. In our areas we can designing him a costume, painting him on an adventures and role playing stories.
Year 1 2017-18
March 21st 2018
Bedtime story evening was a great success. We all enjoyed our hot chocolate and having stories read to us.
Thank you all for coming and supporting the evening.