Woodland Woodpeckers June 2021
Whilst some children were at Bushcraft the others became Woodpeckers and spent 2 days with Mrs.J doing outdoor things. We made fires and cooked marshmallows, we went to the woods and did a wildlife hunt and we also made clay faces on the trees.
Kingsmill woods
Cooking outdoors, pond dipping and making bird feeders........ all a part of our learning outdoors.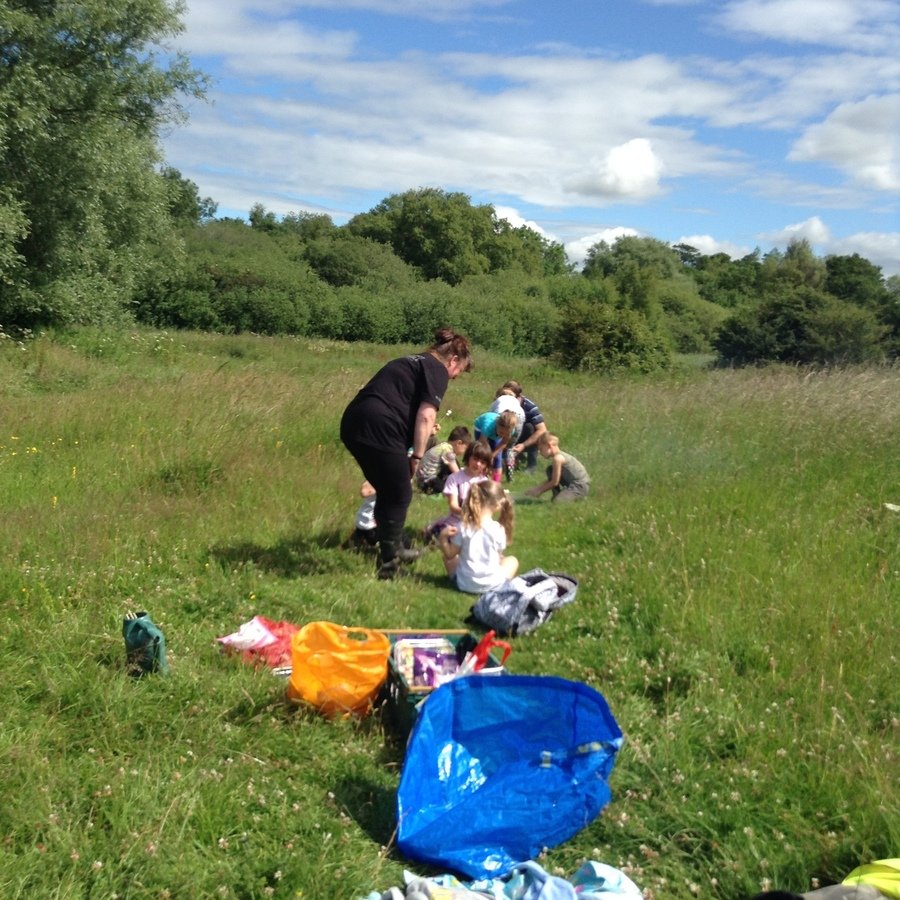 Woodland Warriors 7th December
The last 2 weeks the children have been designing a home for a creature they have made. Today they took them to the woods to make that home.
Some children have left their creatures there so if you go down to the woods you might be lucky enough to spy them!
Woodland Warriors 14th November 2018
This week we all carried a lump of clay to the woods. We have found a different area which isn't so muddy and has a nice selection of trees. This task was to give a tree a face using the clay and natural materials such as conkers, cones, leaves and feathers. The group worked really well and were so absorbed in their task. Here are some great pictures of our woodland folks!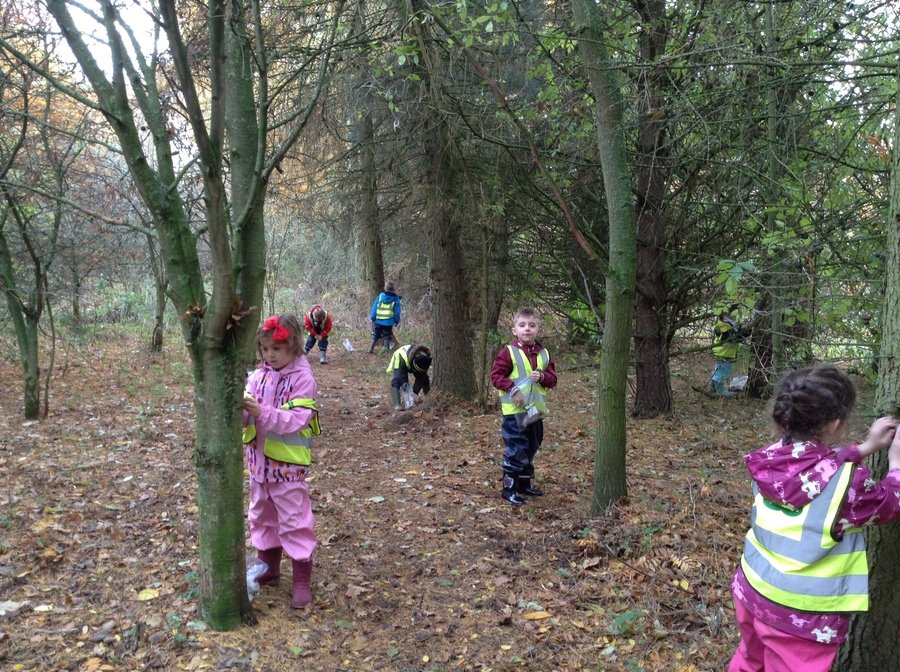 Woodland Warriors! 7th November 2018
This is the first group of Warriors for this term. We were slightly lacking in numbers this week but hope next week everyone is present.
The group explored the area and found lots of pine cones (thankfully Mrs.Simpson had some spare poo bags in her pockets!).
The first task this week was to make a frame for their hand and then using flour left their hand print on the woodland floor.
We also went to see the water birds with our "special" duck food. This helps prevent the birds from suffering from a disorder called angel wing - caused by eating bread.
Here are lots of lovely photos from the afternoon.
Science Squad! 13 June 2018
Mrs.Jackson took a group of children to Kingsmill to conduct a science survey on what trees were growing in the woods. They used the Woodland Trust guide and collected samples of what they found.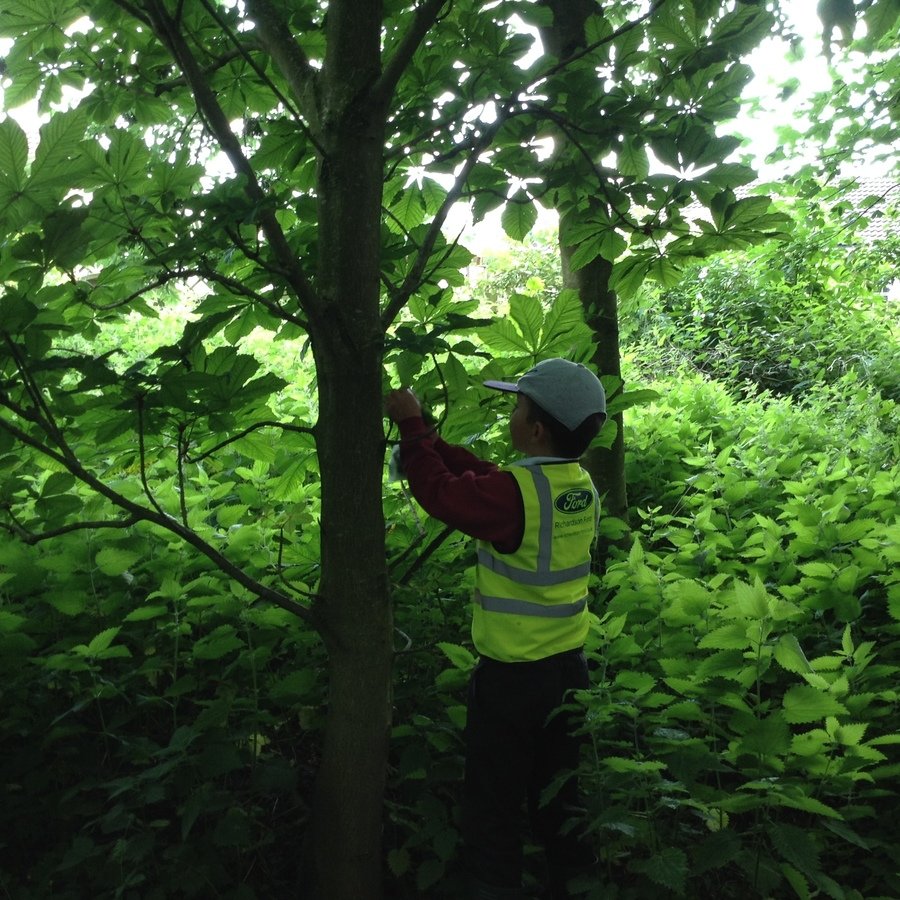 Woodland Warriors 7th June
This was the final session for this group of Warriors. They had to collect plants and leaves that would remind them of their time in the woods. As 2 weeks had passed by the changes again were very noticeable and the nettles were high above our heads. On the way out we went to see the ducklings and this week the robin came right up to us all and it also had a baby!!
When we returned from the woods we arranged our collection of natural materials out and laminated them so we could stick them onto a window. This group have been absolutely amazing and Mrs.J has been very impressed.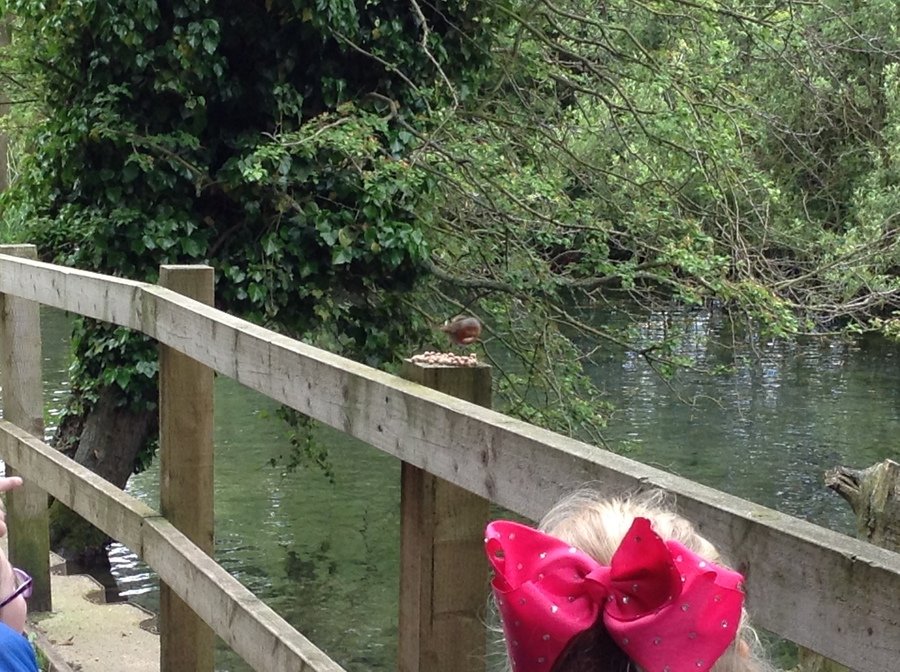 Woodland Warriors 23rd May
Today the Woodland Warriors took their creatures into the woods and made a little home for them. It has been 2 weeks since our last trips and the changes were amazing.
The children noticed the cherries growing, the Hawthorne that looked like snow in the trees, the bees collecting pollen into their little pollen baskets on their legs, buttercups and lots of birds finding food. Some of the children decided to keep their creature in the woods and others took them home - maybe if you go to the woods you will find some?
On the way back we checked on the ducks and were thrilled to see 5 ducklings, geese, a swan and a couple of moorhens with their batch of teeny tiny chicks. And to really reward our patience the robins flew down to our feet and let us have a good look at him. We will have one more session after the holidays.
Gardening Club - April - May
The Gardening club has been very busy over the last few weeks as the sun has shone and seeds need planting. The group has harvested some rhubarb and early potatoes (which they cooked and tasted), they have cleared flower beds ready for new crops. The group is run by Mrs.Magin & Miss.Chambers and is funded by the pupil premium grant.
9th May 2018
This week we gave a tree a face using clay. It is amazing how much the woodland has changed in 2 weeks. The chestnut trees now have full leaves and flowers, lots of bluebells and celandine's are flowering. The noise from the birds all around us was really loud and we were carefully watched by the robin and chaffinch. Here are the pictures from this weeks session.
April 2018
This week the Woodland Warriors threaded leaves to make a decoration to hang in the trees. They also saw a couple "herding" a mummy duck and 12 ducklings to the water.
Even the robin came to see us.
Summer 2018
A new group of Woodland Warriors wandered to the woods this week. They will be doing activities every week for 6 weeks. This week it was getting to know each other and leaving a hand print in the woods.
Autumn 2017
The new group of woodland warriors have been busy creating characters for trees. They used clay and other natural materials to make faces on trunks.
Spring Term 2017
Every half term Mrs.Jackson will be taking groups of children to Kingsmill woods for 6 sessions.
8th June
Mrs.Jackson took the Robin class to Kingsmill to do some science work. As part of the National Curriculum children have to identify and name different trees. They worked in pairs using a Woodland Trust - Nature Detective leaf spotting sheet.
Whilst on the meadow area we could see the Marsh Orchids growing. A friendly dog walker also talked to us about other orchids growing in the area. We were very careful not to stand on any and we definitely did not pick them. When we were in the wooded area we saw an amazing fungus growing on the large tree stump. We all looked - but we didn't touch!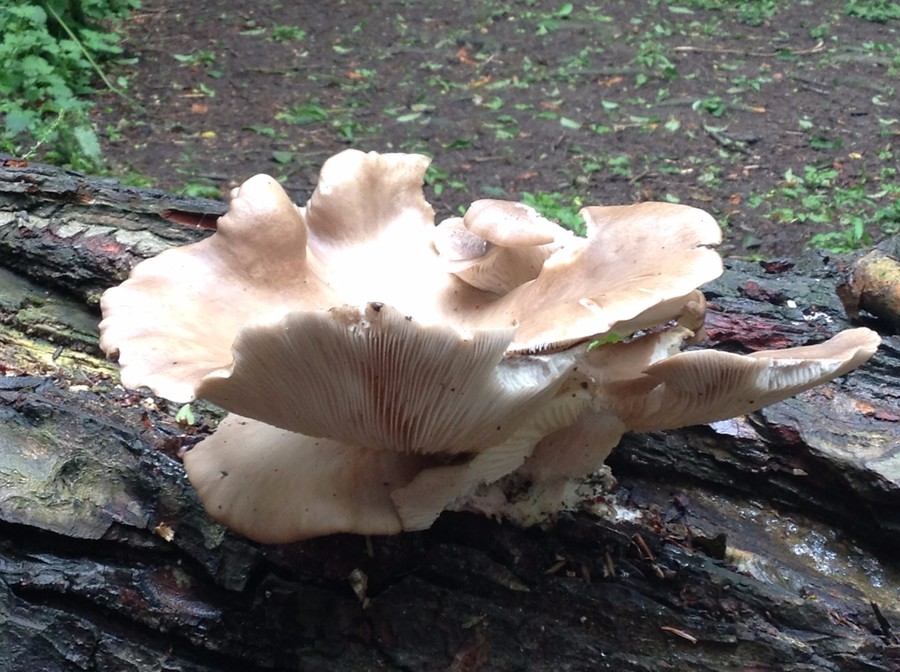 5th April 2017
This was the last session for this group of Woodland Wanderers. This week they had to work in pairs to find the Easter eggs. One hid the egg whilst the other listening for clues had to find it. One person hide theirs so well it took the entire team to find it again. This weeks pictures were mainly taken by one of the group. The next group of "Wanderers" will not be until after the Spring bank holidays.
4th April - GARDENING CLUB
This was the last week for this group of children in the gardening club. They have tidied the garden, planted lots of seeds and pricked out seedlings.They have even mage hotels for bugs. This week to celebrate their hard work they played games and had an Easter treat. The letters for the next group have gone out.
29th March 2017
This week we all took a lump of clay each and staggered down the road. Our task was to give a tree a face and the results were brilliant. The Woodland Wanderers were very pleased with the results. As it dries it may fall of the trees but if you go down to the woods you may see some faces looking back at you!
22nd March 2017
What a difference a week makes - we got soaked!!
This week we had to chose a stick we really liked the look of. Then we put some elastic bands around them and collected items we liked along our walk. We saw a huge patch of violets again and one of us managed to get nettled. The buds are developing on the trees and we found a pussy willow which we found really nice to touch.
GARDENING CLUB - Tuesday 21st March.
The gardening club has started again after the winter break. This week the children made a huge bug hotel using an old tyre which they have hung in the front garden.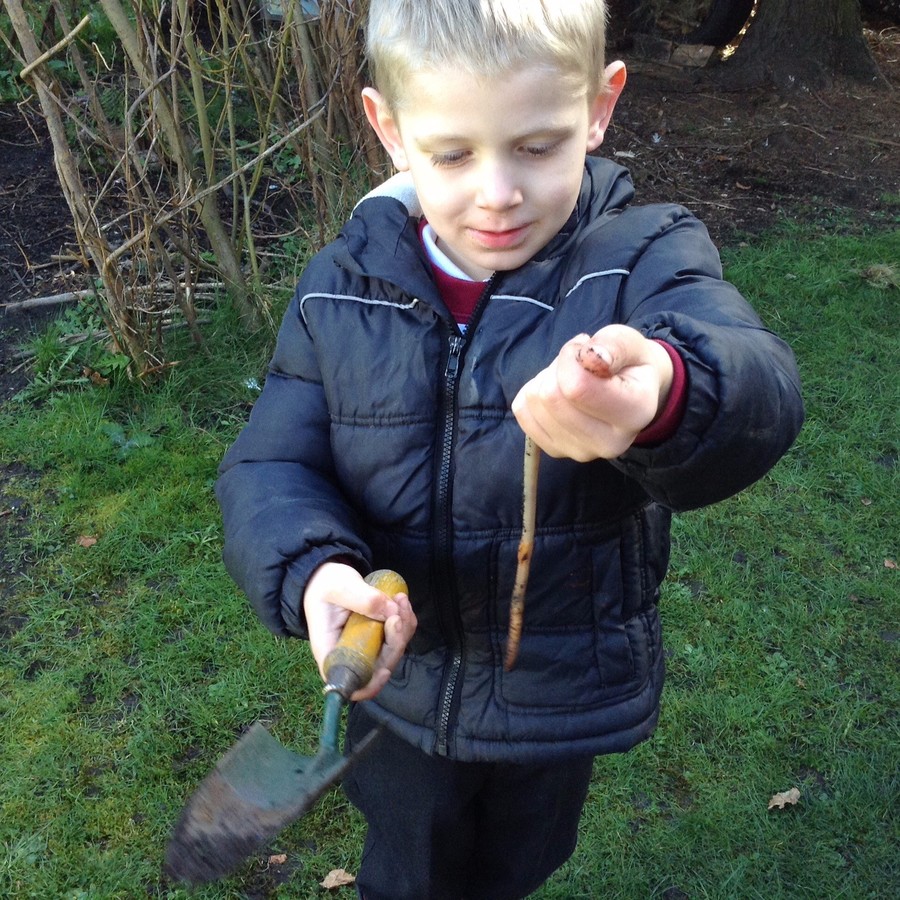 So far the club has tidied the front garden, pricked out some seedlings and planted some potatoes.
15th March 2017
The weather this week was glorious! The Spring flowers are blooming and the daffodils certainly cheer up the woodland. We listened to the different bird song and had a look at some of the wild flowers that were growing.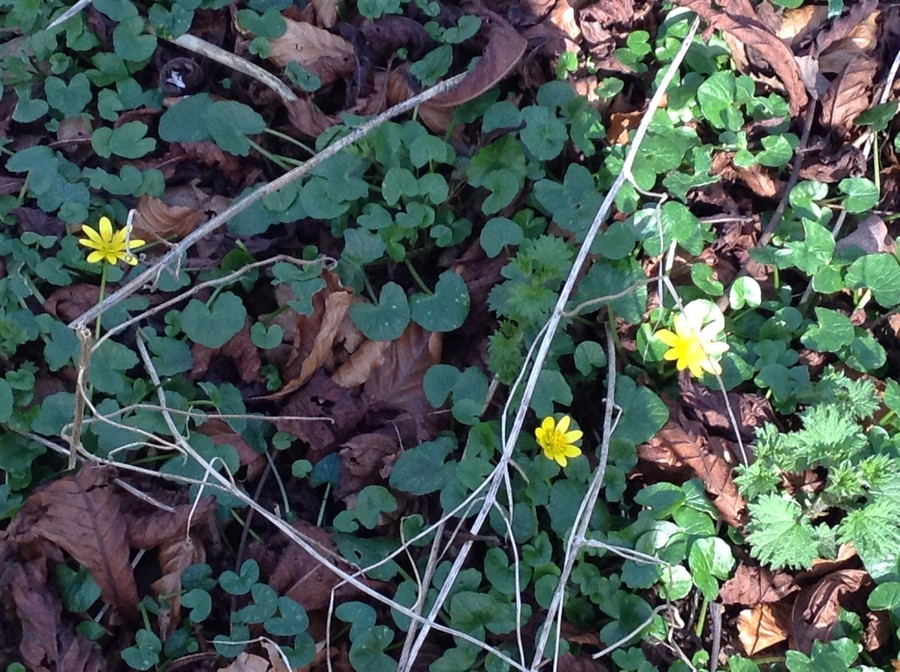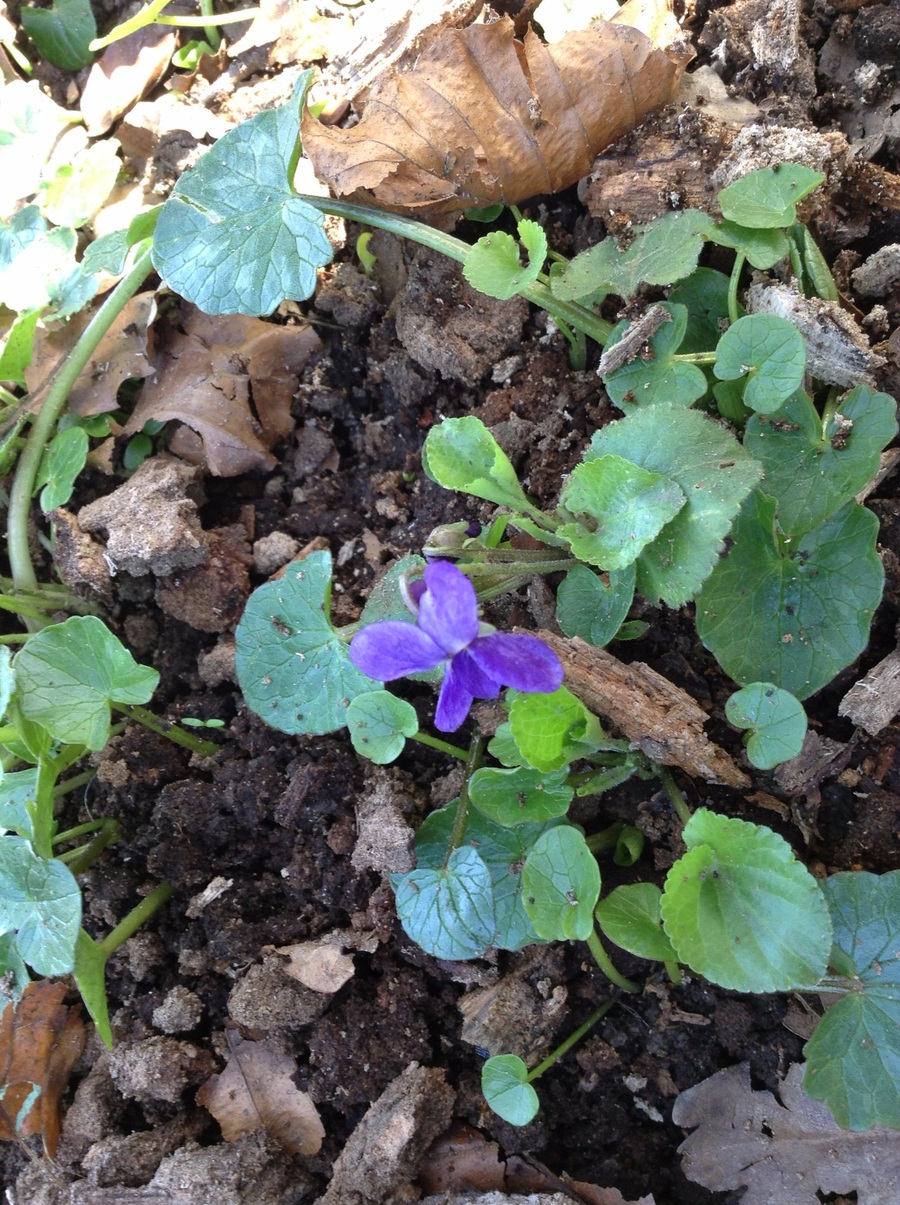 This week Mrs.Simpson came with us. We talked about making a little shelter for a woodland fairy (or animal). We mainly worked in pairs. The swans didn't come to see us - in fact there wasn't any sight of them so they could be nest building or sat on eggs. After we had made our houses we went to see the duck - there was hardly any there this week. The friendly Robin came to see us and Mrs.Simpson was amazed how close it got to us.
1st March
Woodland Wanderers part 2!
A new group to explore their environment and surroundings for the next 6 weeks!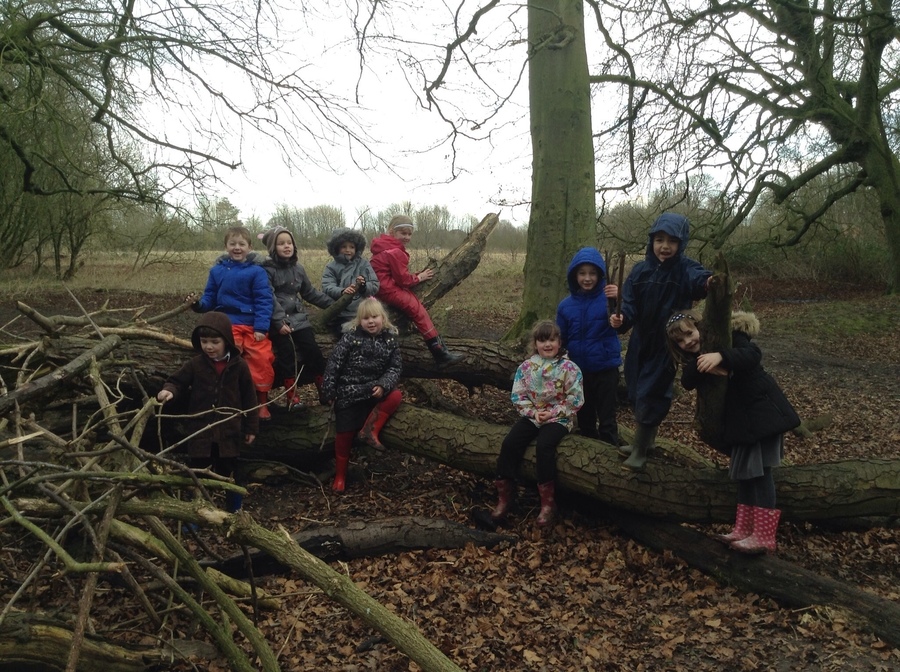 The focus this week was to just walk around the area and look at what grows and lives in the woods. The children found soft moss on trees and strange fungus on another tree. They saw signs of spring with buds on the hedges and the daffodils almost open. The group had a good old poke around in holes and spaces in the trees.
Unfortunately the big nest the last group had made was gone and so were the mini eggs they had left for this group. After a glorious start we ended up getting soaked in the rain but this didn't dampen the spirits.
15th February
This was the final week for this group of woodland wanderers and we all felt quite sad. To end our session we laid a secret trail through the woods for the next group.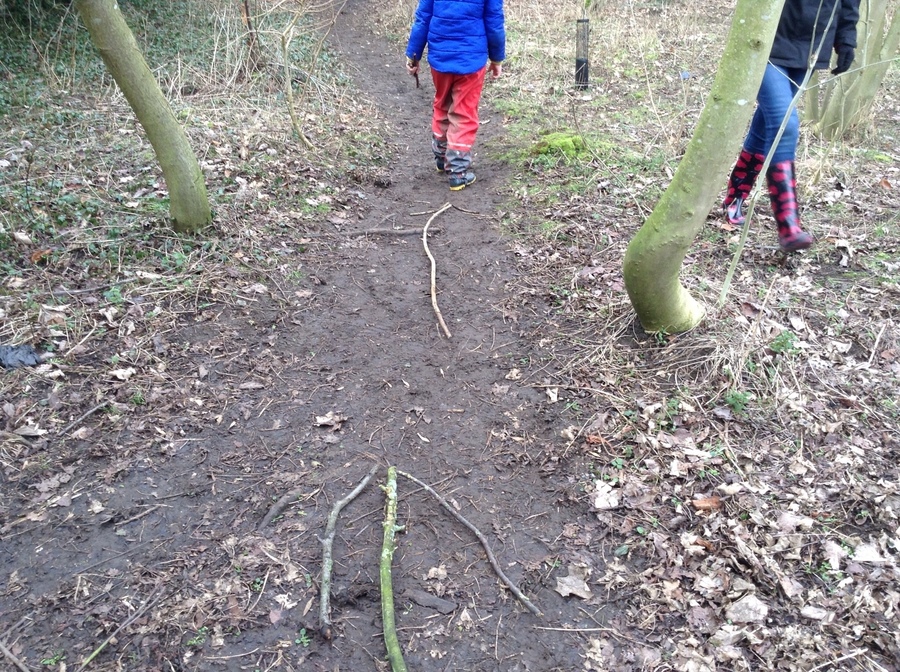 We can't tell you where it leads...........
We visited the ducks and the swans came through the woods to see us again. We even got to run and jump through every single muddy puddle. Mrs.J is very proud of the group and they have become very observant to the nature growing around them. As Spring is approaching the next group will see further changes.
10th February
Last week the weather was so bad we had to cancel our trip and after a glitch on Wednesday we rescheduled for Friday. The weather was bitterly cold with frequent snow flurries but we headed out just the same. This week we all had an ipad and our task was to capture images of "our woods". Some of our pictures were blurred but on the whole the group really captured some fabulous things that interested them. They have never been so quiet whilst in the woods! Two teaching students came with us and they had a great time too. Next week will be the final session and a new group will start after half term. Here are some of the children's photographs.
25th January
As it is the RSPB bird watch time we focussed this week on our feathered friends. The Foundation children have been making bird food this week with seed and lard so we took some of it to Kingsmill. We saw sparrows, robins and blackbirds and could hear lots of birds singing in the trees but they were very hard to spot.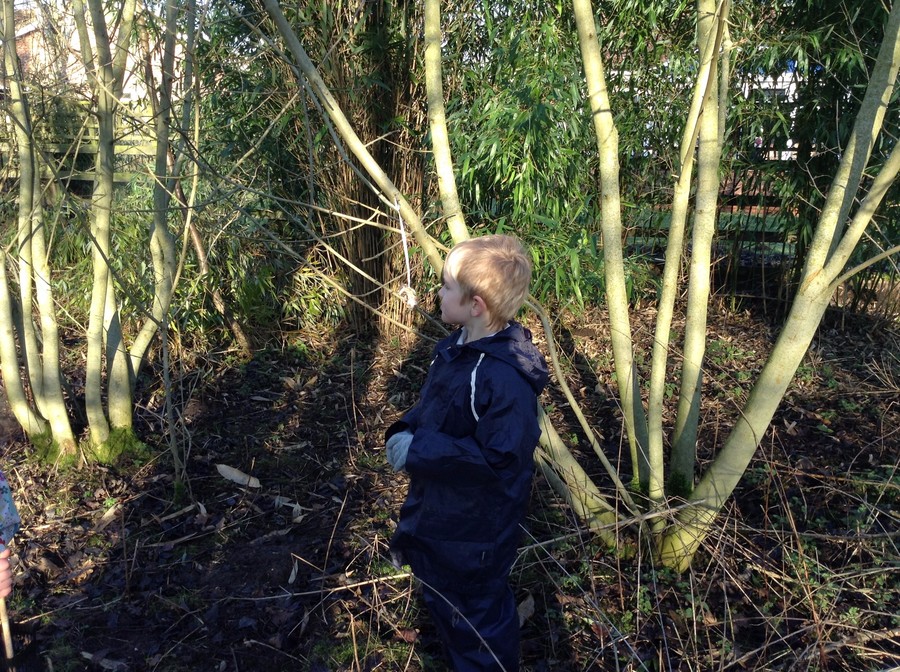 This week we all worked together to make a giant nest for us all to fit in. We found a nice area and worked together to collect branches and other soft natural materials to make our nest.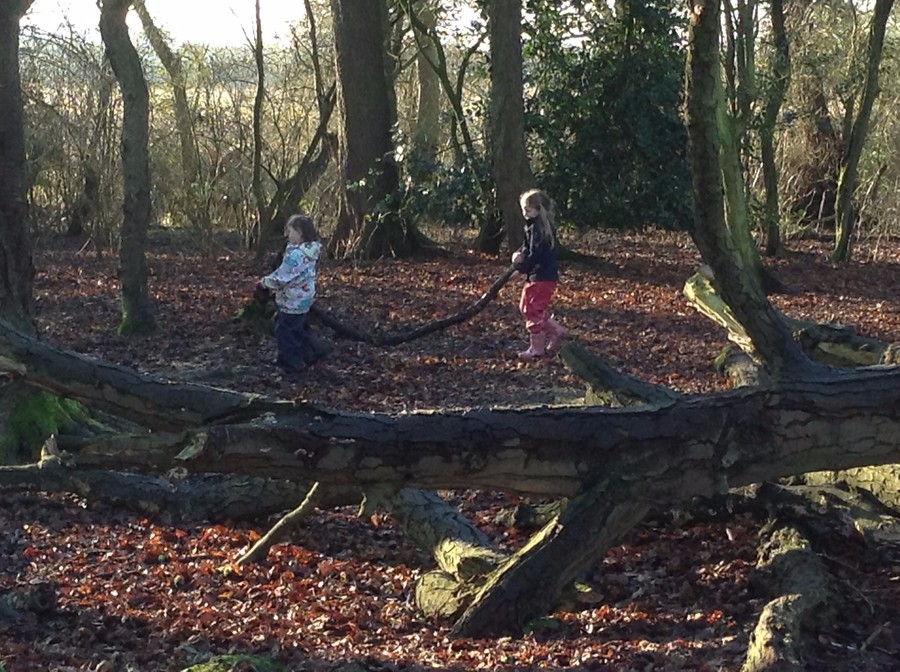 The swans soon heard our voices and appeared again to see what we were doing. This week there was 2 adults and 2 young swans - they still have some brown feathers.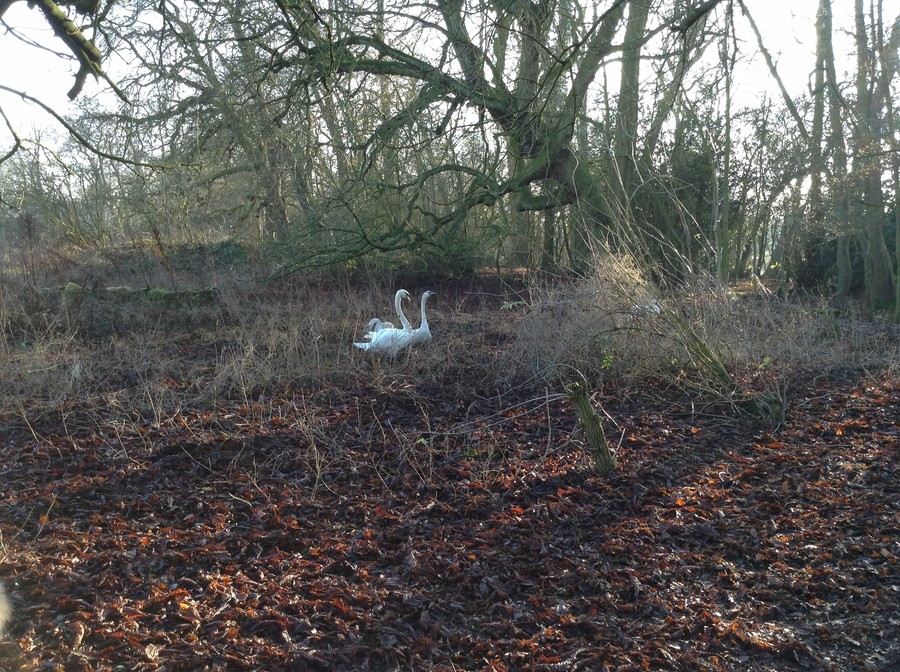 We made a great start to the nest and we can all fit in it. Next week we will build the sides higher. We walked through different parts of the woods and saw the daffodils starting to emerge from the soil. On our way out of the woods we always stop to feed the ducks and other birds. This week the geese joined us but we've noticed the gulls come too and they are very quick and quite aggressive to the water birds. Here are some photos of this weeks trip.
18th January
This week our first stop was to talk to Phil from Radio Humberside!
As we walked through the woods we observed lots of different fungus growing on damp branches. We know we must not touch. One looked like a crab.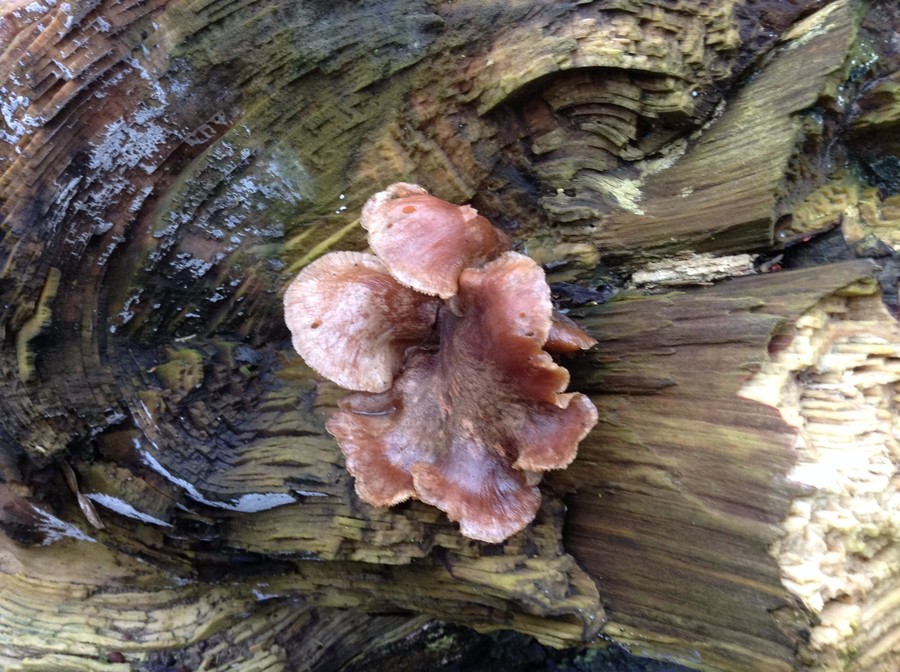 We saw a tree that was a strange orange colour. We could see bulbs and new shoots growing so we can definitely see signs of Spring approaching. We saw a type of lichen growing on one tree .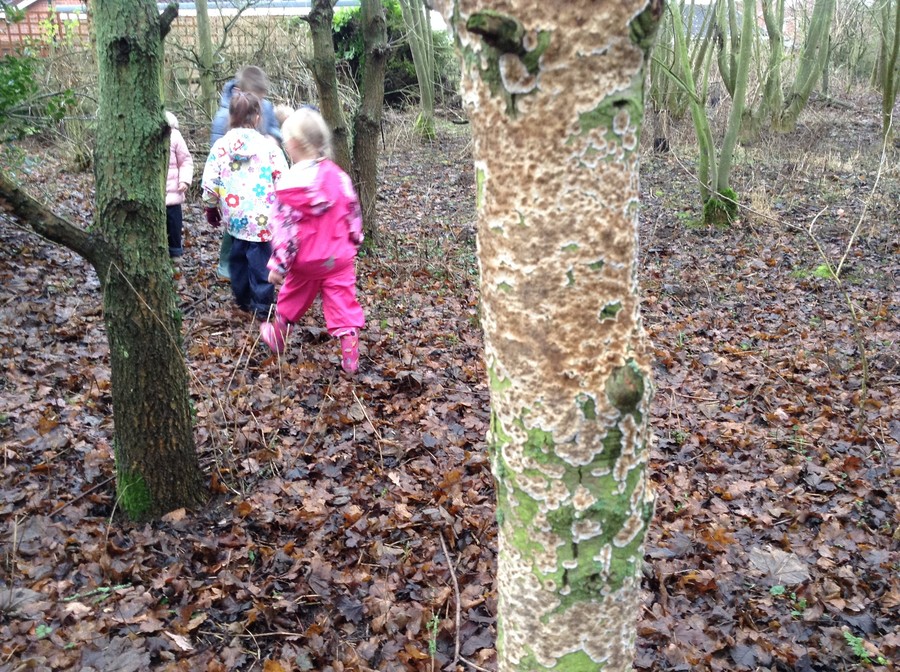 Once we got to our clearing we set about trying to make a little house for a woodland creature. At one point the swans came to look what we were doing - then we realised why! Mrs.J had taken the bread out of the bag!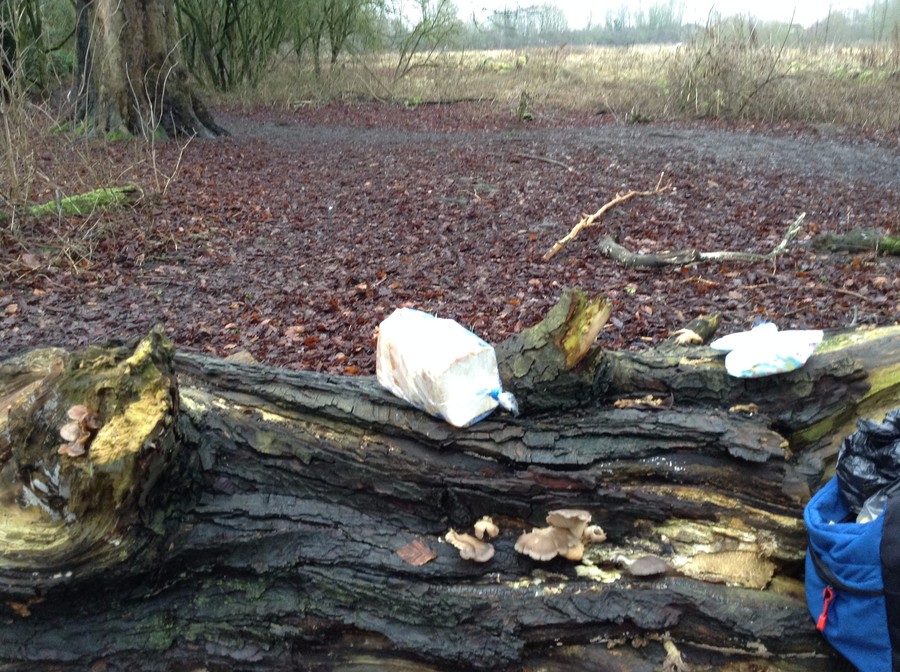 Here are some pictures of our session in the woods.
11th January
The first session for this group was to explore the area and observe what was living around them. We saw lots of holes in the ground and guessed what might live in them. The larger ones we decided on rabbits and the tiny ones could be mice. We saw lots of mole hills and talked about how they burrow around. We saw lots of berries on the holly and know that we must not touch them and they are winter food for the birds. On our walk we saw a male pheasant that was sitting very still trying to hide from us - we watched him for a short time then left him alone. We finished our walk by visiting the ducks and swans. The mummy swan and one of the babies has a condition called "angel wing" (Have a look on the internet!). This can be caused by eating too much carbohydrate such as bread!
Friday 24th June 2016
Starfish went to the park to continue looking at seasonal changes.
We also checked that we know our left and right by following directions that Mrs Raimes gave us and ended by doing "The Hokey Cokey".
Year 1 Thursday 23rd June 2016.
Wednesday 22nd June
Mrs.Jackson took a group of 10 Owls to Kingsmill woods. They tried their hands at wood whittling with potato peelers. They looked at different plants that were now growing including a beautiful orchid. They ended their session with an impromptu game of hide and seek.
Wednesday 25th May
The Woodland Wanderers went to the woods to learn an essential skill - square lashing! We paired up and made some crosses. Some of us found it easier than others. We visited the ducks and left some bread for the little birds around us - our friendly robin kept a close eye on us. We looked at the fungus that was growing on the big tree trunk too.
Friday 20th May 2016
Starfish and Year 1 went to the park to look at changes on the trees and also to identify trees by their leaves.
Wednesday 11th May
Mrs.Jackson's new Forest school group has named themselves the "Woodland Wanderers". This week they had pictures of leaves and had to identify trees around them.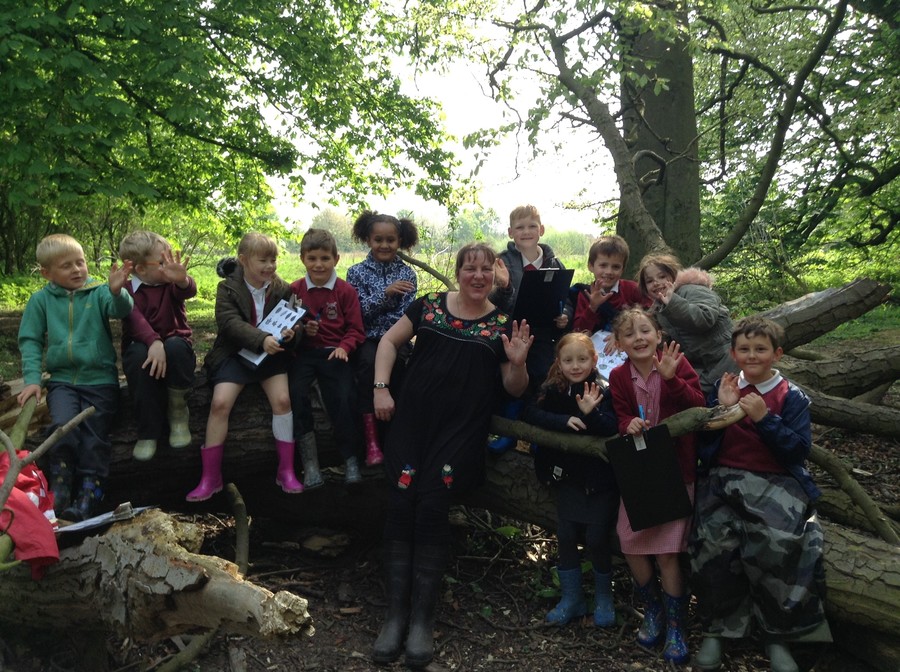 Friday 6th May 2016
We went to the park to compare the different seasonal changes on the trees.
Monday 25th April
The Puffins went to Kingmill woods to extend their knowledge of mini beasts. They found worms, slugs, snails and woodlice. In a few weeks as the weather improves they will return and see what they can find in the meadow area.
Monday 18th April
As part of the science topic, the Puffins went outside into the playground to look for mini beasts. They used pooters and magnifying pots to try and identify what they had found.
Wednesday 23rd March
For the final time, Mrs.Jackson and the "Girlie Gang" went to Kingsmill. They have been going since the start of the term in January and have really noticed the changes as the season progresses. We watched a pheasant walk by, observed the Blackbirds nest building, saw a large patch of violets and celandine's and were amazed at how close our friendly Robin would come to us.
Next term it will be a different group of children and as we go into summer our focus will be on mini beasts and plants.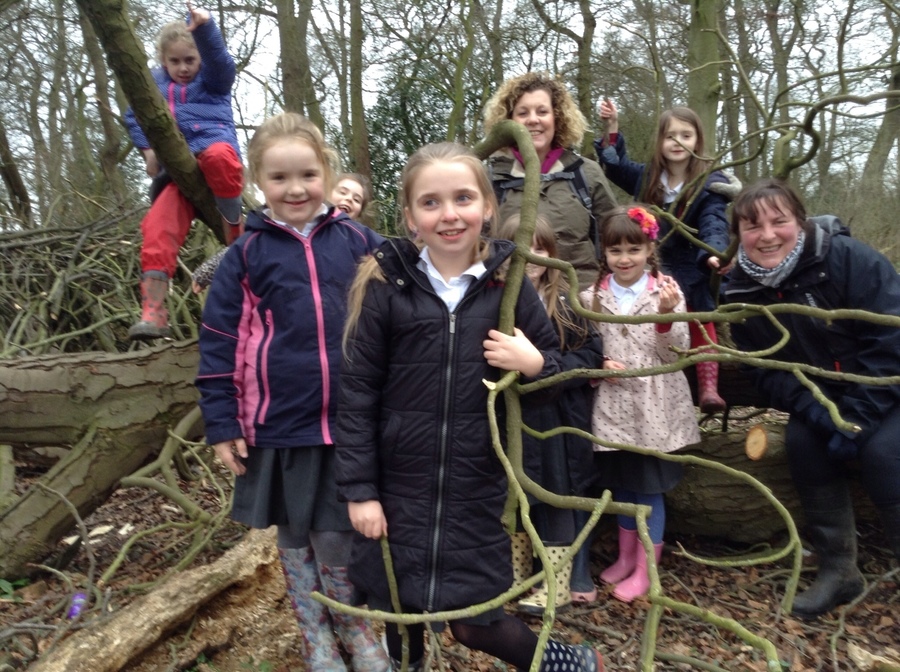 On Monday 14th March Starfish went to Kingsmill to look for signs of spring.
Year 2 - Kingsmill woods.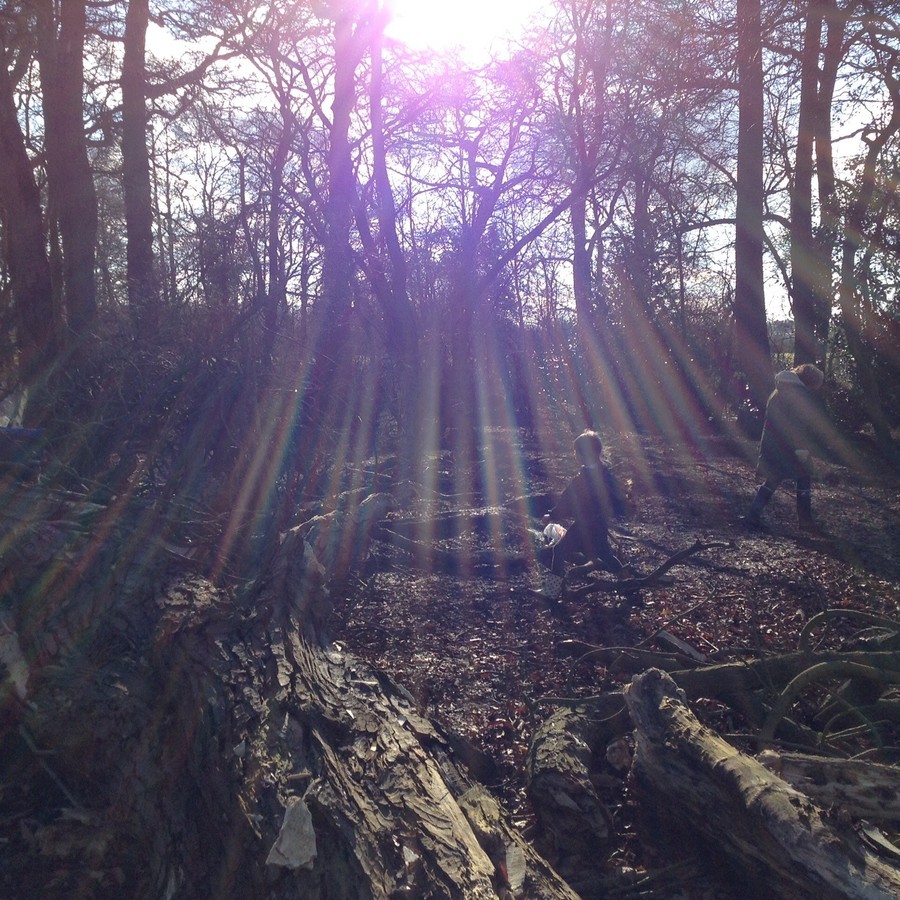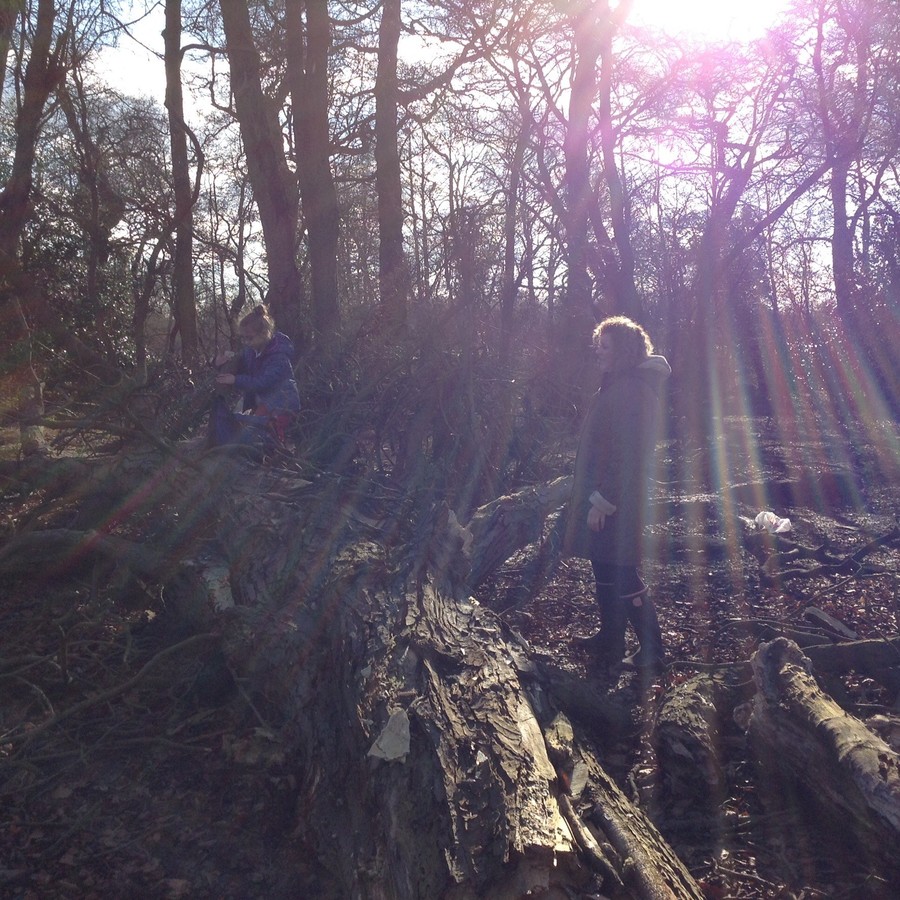 Various maths activities from Year 2. Normally in the woods, sometimes the playground!
Monday 6th March 2016 Year 1 went to the Driffield Cricket & Recreation Grounds to practice our Cross Country skills ready for the competition at the Driffield Junior School, we all had great fun.
Every week we take children from Year 2 to Kingsmill woods to extend learning in the outside environment. Sometimes it is to do maths activities, sometimes team building skills, science plays a big factor too.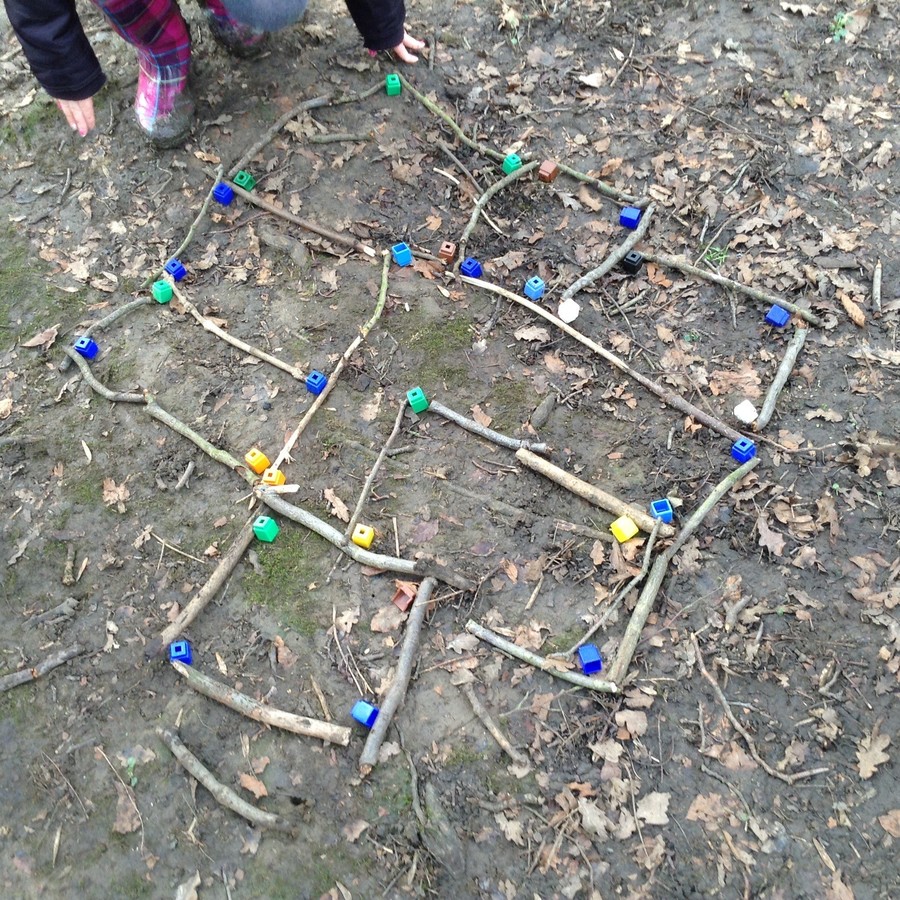 Every third week a CLIC group does a focused maths activity. This has included measuring circumferences of trees, estimating, capacity and shape and space.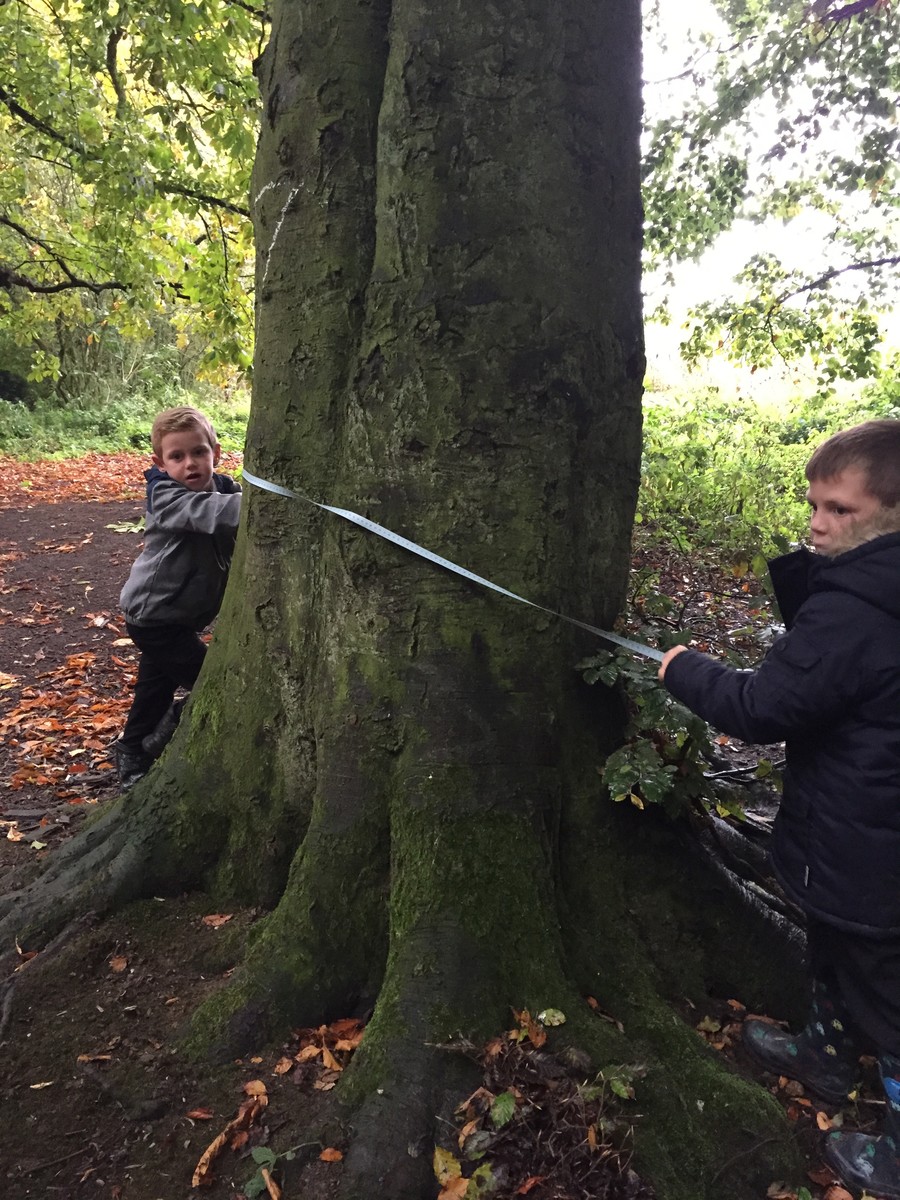 FUN IN THE SNOW
Wednesday 2nd March 2016