Football Tournament July 2015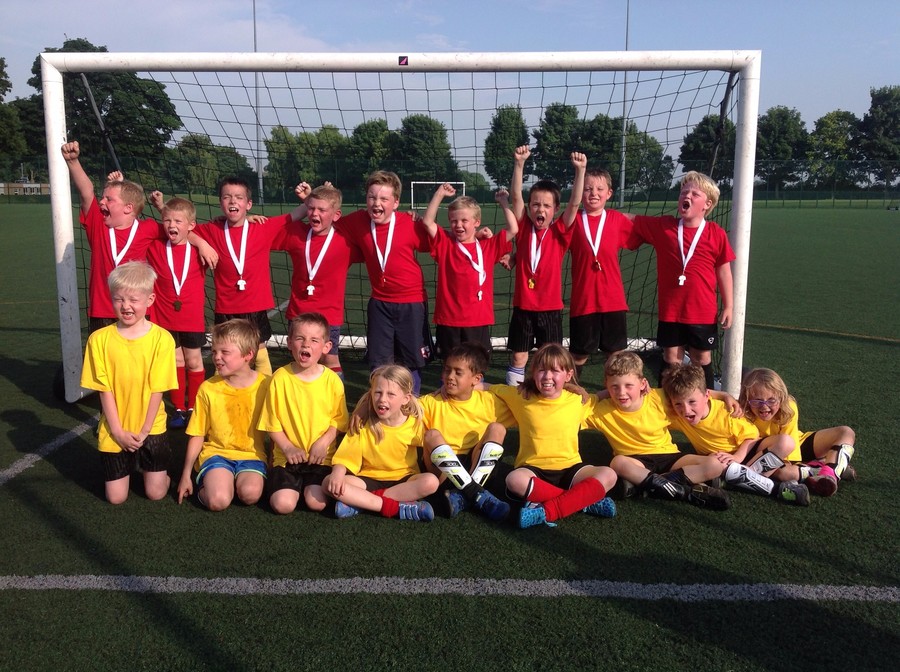 On Thursday 2nd July we entered 2 teams of Y2 pupils in the Tiger Trust Y2 Tournament in Beverley.
The teams were Red Team and Yellow Team. Red Team won their group and earned a place in the final. Yellow Team won one of their matches and finished 4th in their group, an amazing achievement as some of them had never played in a football match before.
Red Team beat Barmby Moor 3-0 in the final, Yellow team were amazing supporters, cheering them on throughout.
Thank you to Mr Cleaver and Mr O'Brien for coaching the teams from the touch line and all the parents who came along to support.