Meet Disjoe
Meet Disjoe
12 February 2018 (by admin)
Meet Disjoe the newest member of our school community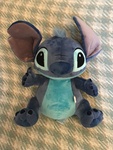 Disjoe the DOJO can't wait for the start of next half term! He is really looking forward to meeting the children and finding out which class he will be visiting first.
He will be spending the week with the class who collects the most class Dojos for good behaviour and manners each week.
Ask your child to tell you about Class Dojos. More will be revealed after half term.