We were delighted to once again be invited to take part in the Christingle Service at All Saint's Church in Driffield on Advent Sunday.
Our Year 2 children were asked to write and lead the prayers, They focused their thoughts on what were there hopes for children growing up in the future.
Click on the link to read their prayers: Christingle Prayers
Can you spot Robbie and Oscar in the picture?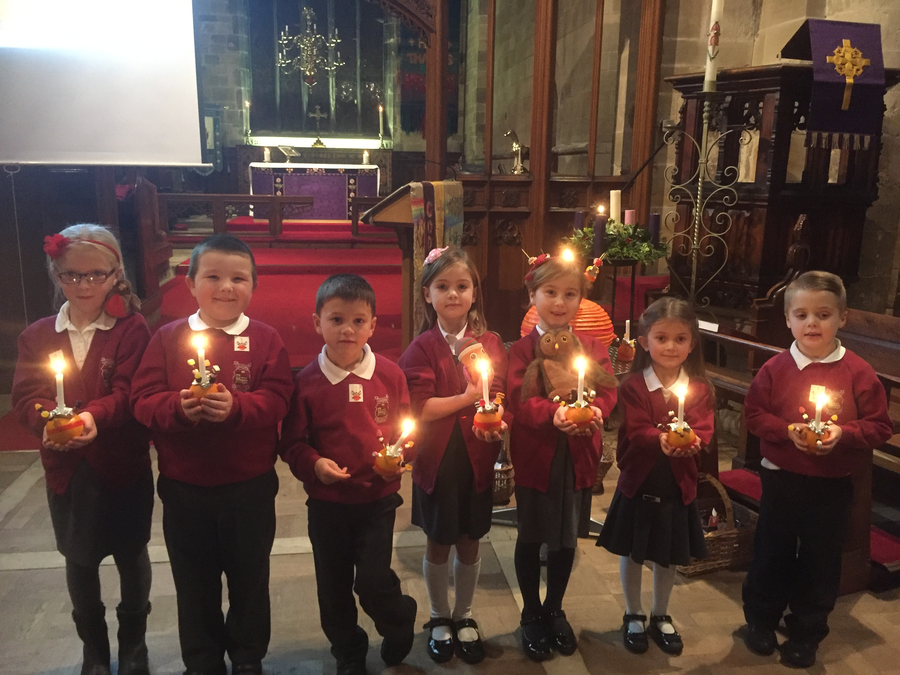 Christingle celebrations are named after the Christingles that are lit during the service. Christingles are made from an orange decorated with red tape, sweets and a candle. Find out more about the meaning of each element of the Christingle below.
The symbolism of Christingle
Each piece of the Christingle holds special symbolism to help children understand the importance of Jesus and the Gospel, and its relevance at Christmas time.
•The orange represents the world
•The red ribbon (or tape) symbolises the love and blood of Christ
•The sweets and dried fruit represent all of God's creations
•The lit candle represents Jesus's light in the world, bringing hope to people living in darkness